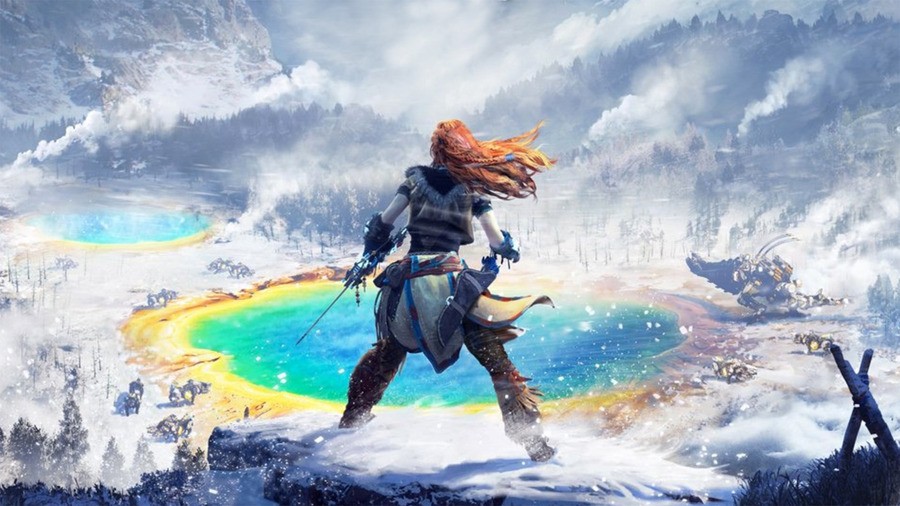 A teaser for the Official PlayStation Magazine's July issue leaked online yesterday, and it's caused a tidal wave of speculation across the Internet. The mag promises a PlayStation 5 game blowout on the 2nd June, and rampant rumours say Sony is set to reveal the PS5 in May, so it all adds up.
But there's a different detail on OPM's June cover that has people hyped. It says: "Revealed! The surprising Horizon Zero Dawn sequel." Naturally, a lot of people immediately saw this as confirmation of an imminent Horizon Zero Dawn 2 announcement, but that isn't the case.
While we know that the sequel is in development -- almost certainly for PS5 -- it isn't the sequel that OPM is referring to. The publication put out a Tweet today, clarifying the situation: "There are some stories circulating of us revealing Horizon Zero Dawn 2 in our new issue (not on sale until next week). The cover story references a new comic from Titan which 'continues' after the game. It seems some people are getting carried away."
So there you have it -- the cover is teasing a look at an upcoming Horizon comic, not Horizon Zero Dawn 2. And honestly, we had our suspicions that this had nothing to do with the supposed PS5 sequel. After all, a Horizon Zero Dawn 2 reveal is huge news -- why would it ever be relegated to two lines of text nestled in the corner of the cover? It wouldn't make any sense.
Anyway, we're glad that's cleared up. Did you have your doubts about all this speculation? Keep dreaming of Horizon Zero Dawn 2 in the comments section below.
[source gamesradar.com, via twitter.com]