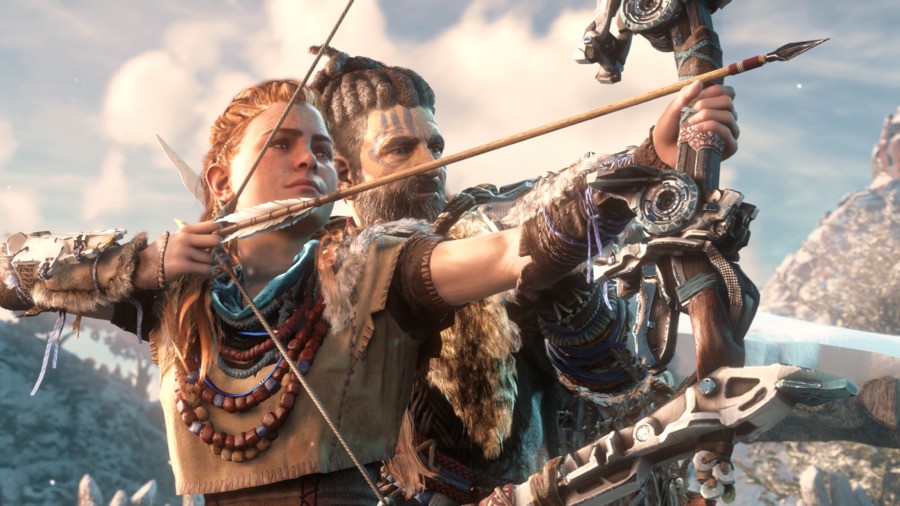 Horizon: Zero Dawn was a purely single player adventure on PlayStation 4, but it looks like developer Guerilla Games has big plans for its next-generation sequel. According to Video Games Chronicle, a reliable source, the PlayStation 5 follow-up will include online co-op so that Aloy is no longer doing it all on her own.
The website states that both the studio and Sony have always been keen to implement the functionality into the series, with the original game supposedly sporting the feature before it was scrapped so that the team could focus on other areas. In Horizon Zero Dawn 2, online co-op will be available but it's not yet clear if this will form part of the base experience or if it'll be delivered via a separate mode. Video Games Chronicle goes on to claim that Guerilla once intended to release a standalone preview of the co-op feature with progress carried over into the full game on PS5, however, it is no longer clear if those plans will be carried out.
In other news, development of the sequel supposedly started out on PlayStation 4 before being transferred to PS5. Furthermore, Horizon Zero Dawn 2 is described as "gigantic" thanks to a larger game world and more freedom to explore it. Teaming up with a partner for one of Sony's biggest PS5 exclusives certainly sounds exciting, so what do you make of this rumoured plan? Share your thoughts in the comments below.
[source videogameschronicle.com]