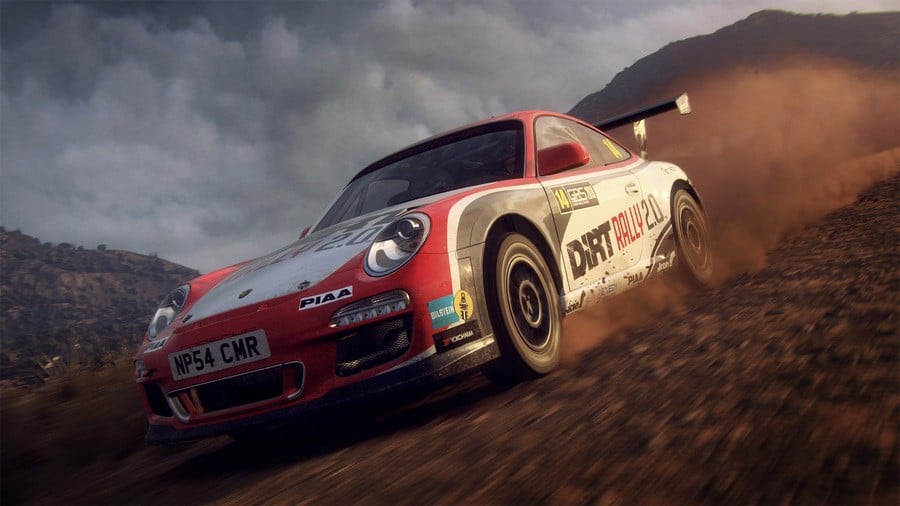 Which rally and Rallycross cars are in DiRT Rally 2.0? What locations are represented in the game? As with any decent racing game, the latest rally sim from Codemasters is full of vehicles to choose from, with 52 in total on day one. Since then, the game has received four seasons of DLC, so that final tally has increased to 81. Then there's locations -- how many are in the game, and which ones are there? In this guide, we're going to take a look at all the vehicles and places you can find in DiRT Rally 2.0.
DiRT Rally 2.0 - Full car list
Here are all the cars in the game in handy dandy tables.
Rally
Class
Cars
Availability
Historic Rally H1 (FWD)
Citroen DS 21
Lancia Fulvia HF
Mini Cooper S
Base Game
Historic Rally H2 (FWD)
Peugeot 205 GTI
Volkswagen Golf GTI 16V
Base Game
Historic Rally H2 (RWD)
Fiat 131 Abarth Rally
Ford Escort Mk II
Opel Kadett C GT/E
Alpine Renault A110 1600 S
Base Game

F2 Kit Car
Peugeot 306 Maxi Kit Car
Seat Ibiza Kit Car
Volkswagen Golf GTI Mk 4 Kit Car
DLC
Historic Rally H3 (RWD)
BMW E30 M3 Evo Rally
Datsun 240Z
Ford Sierra Cosworth RS500
Lancia Stratos
Opel Ascona 400
Renault 5 Turbo
Base Game
Historic Rally Group B (4WD)
Audi Sport quattro S1 E2
Ford RS200
Lancia Delta S4
MG Metro 6R4
Peugeot 205 T16 Evo 2
Base Game
Historic Rally Group B (RWD)
BMW M1 Procar Rally
Lancia 037 Evo 2
Opel Manta 400
Porsche 911 SC RS
DLC
Modern Rally Group A
Ford Escort RS Cosworth
Lancia Delta HF Integrale
SUBARU Impreza 1995
Mitsubishi Lancer Evolution VI
SUBARU Impreza RS (DLC)
Base Game
Modern Rally GT
Aston Martin V8 Vantage GT4
BMW M2 Competition
Chevrolet Camaro GT4.R
Ford Mustang GT4
Porsche 911 RGT Rally spec (pre-order bonus)
Base Game
Modern Rally R2
Ford Fiesta R2
Opel Adam R2
Peugeot 208 R2
Base Game
Modern Rally NR4/R4
Mitsubishi Lancer Evolution X
SUBARU WRX STI NR4
Base Game
Up to 2000cc (4WD)
Citroen C4 Rally
Ford Focus RS Rally 2001
Ford Focus RS Rally 2007
Peugeot 206 Rally
Skoda Fabia Rally 2005
SUBARU Impreza
SUBARU Impreza 2001
SUBARU Impreza S4 Rally 2008
DLC

Modern Rally R5
Citroen C3 R5
Ford Fiesta R5
Mitsubishi Space Star R5
Peugeot 208 T16 R5
Skoda Fabia R5
Volkswagen Polo GTI R5
Base Game
Rallycross
Class
Cars
Availability
Crosskarts
Speedcar Xtrem
Base Game
Super 1600
Opel Corsa Super 1600
Renault Clio RS S1600
Volkswagen Polo S1600
Base Game
Lites
Ford Fiesta OMSE SuperCar Lites
Base Game
Group B
Lancia Delta S4 Rallycross
Ford RS200 Evolution
Peugeot 205 T16 Rallycross
MG Metro 6R4 Rallycross
DLC
Supercars
Audi S1 EKS RX quattro
Ford Fiesta Rallycross (Mk7)
Ford Fiesta Rallycross (Mk8)
Peugeot 208 WRX
Renault Megane RS RX
SUBARU WRX STI Rallycross
Volkswagen Polo R Supercar
Base Game
Supercars 2019
Renault Clio RS RX
Renault Megane RS RX
Ford Fiesta Rallycross (Mk8)
Mini Cooper SX1
Peugeot 208 WRX
Ford Fiesta Rallycross (STARD)
Ford Fiesta RXS Evo 5
Audi S1 EKS RX quattro
Seat Ibiza RX
DLC
DiRT Rally 2.0 - All Rally and Rallycross Locations
Below, you'll find a list of all the locations represented in DiRT Rally 2.0 for both Rally and Rallycross.
Rally

Catamarca Province, Argentina
Monaro, Australia
Jämsä, Finland (DLC)
Baumholder, Germany (DLC)
Argolis, Greece (DLC)
Monte Carlo, Monaco (DLC)
Hawkes Bay, New Zealand
Łęczna County, Poland
Perth and Kinross, Scotland (DLC)
Ribadelles, Spain
Värmland, Sweden (DLC)
New England, USA
Powys, Wales (DLC)
Rallycross
Yas Marina Circuit, Abu Dhabi (DLC)
Mettet, Belgium
Trois-Rivières, Canada
Silverstone, England
Lydden Hill, England (DLC)
Lohéac, Bretagne, France
Estering, Germany (DLC)
Bikernieki, Latvia (DLC)
Hell, Norway
Montalegre, Portugal
Killarney International Raceway, South Africa (DLC)
Circuit de Barcelona-Catalunya, Spain
Höljes, Sweden
---
Which are your favourite cars and locations in DiRT Rally 2.0? Are there any glaring omissions? Pick your ride in the comments below, and don't forget to check out our comprehensive beginner's guide to DiRT Rally 2.0 through the link.