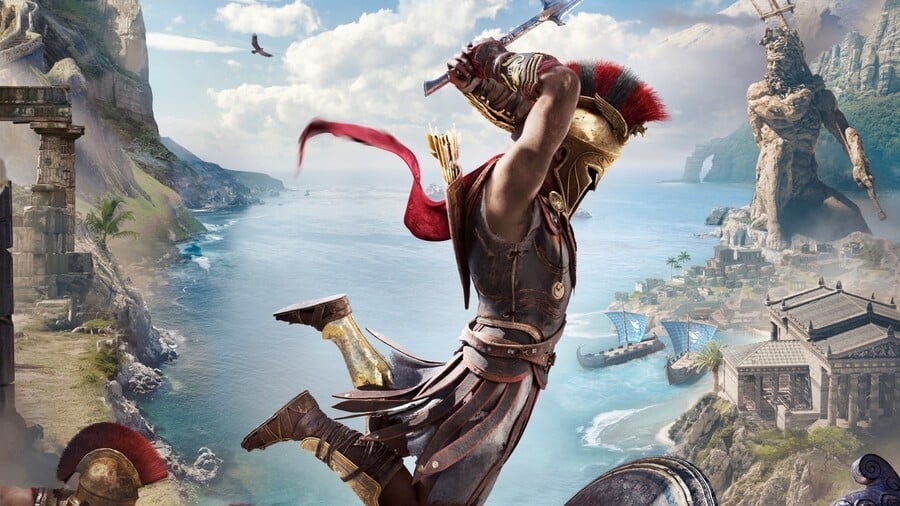 Over the last couple of weeks or so, numerous rumours have popped up around the web with regards to the next Assassin's Creed. The majority of these rumours have lacked any kind of concrete evidence but most of them have at least sounded reasonable, and so they've been the source of much speculation.
Enter ZhugeEX -- reliable industry analyst and insider -- who says that these recent rumours are basically a load of rubbish. He writes on ResetEra: "For what it's worth. All of the new AC leaks so far have been incorrect. It's not even called Ragnarok. Sure. Some of the details are right. Like improved combat or whatever. But in general they're not that accurate."
He continues in a later post: "These recent leaks are based on the original AC Kingdom leak from Kotaku itself. So some of it is true or not far off the truth. But mostly it's a bunch of educated guesses."
We're certainly inclined to believe ZhugeEX here. "Educated guesses" seems to be a spot-on assumption given the nature of these latest rumours. After all, how hard is it to dream up an open world Ubisoft game? And yes, they do seem to stem from the aforementioned Kotaku leak, which we reported on a while back.
The thing is, the Assassin's Creed franchise has a history of its games leaking months before they're officially revealed. And with many believing that we're going to get the series' next instalment later this year, the timing's perfect for a juicy rumour or two.
When are you expecting the next Assassin's Creed to be unveiled? Hop aboard your longboat in the comments section below.
[source resetera.com]