Alongside our staff-voted Game of the Year awards, each of our writers have crafted their own personal lists, covering their top five PlayStation 4 titles of 2019. Today, it's the turn of reviewer Ken Talbot.
The (very) long awaited return of Disney and Square Enix's mega collaboration Kingdom Hearts, this latest instalment doesn't quite hit the highs of the series' best, but it remains a magical experience that always feels like a gift from the creative studios to the fans. Vibrant visuals, great combat, and Tetsuya Nomura's distinctly bonkers storytelling is here in full force.
A From Software game now carries a weight of expectation that it may one not be able to meet. Not so with Sekiro, a truly distinct experience with a unique combat style that was nails hard in a whole different way to Dark Souls. The feudal Japanese setting is grim and beautiful and the story of the one armed wolf is by turns epic and tragic.
Even though its fourth instalment is great and the Ninja Theory reboot isn't as bad as some fans make out, Devil May Cry has never quite scaled the heights of its third game. Devil May Cry 5 isn't just a return to form, it's a guitar-led explosion of what makes the series so unique in the brawler arena. Its three main protagonists have distinct and satisfying combat styles and are a joy to play. It's also hilarious and visually stunning.
The original Resi 2 was the high watermark of the franchise before the Leon went to Spain and changed the gaming landscape forever. This remake feels like it does the impossible task of updating, improving, and paying authentic homage to its inspiration. It's gorgeous, controls brilliantly, and Mr. X adds a terrifying extra dynamic to your fight through RCPD.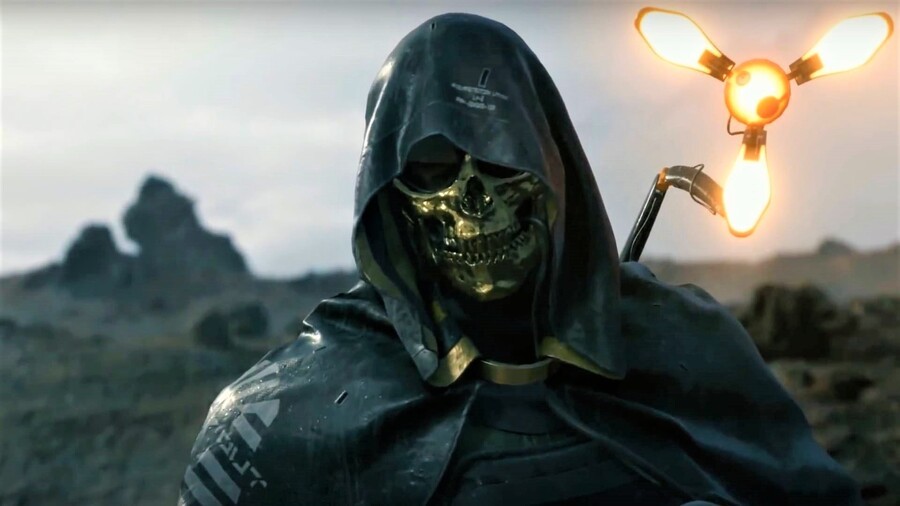 One of the most anticipated games in the medium's history? Maybe. The tragic firing of Hideo Kojima from Konami was quickly flipped on its head after it was announced he would come over to Sony and form a new studio. Five years later, we have the gloriously confusing result. A mind bending, singular experience from start to finish, Death Stranding is about connections, loss, and new beginnings. Yes, all you really do is walk around delivering packages, but only Kojima could take that concept and make it into a blockbuster 50 hour game... With pee mushrooms.
---
Do you agree with Ken's personal Game of the Year picks? Whatever your opinion, feed us your thoughts in the comments section below.