Sony's set to close out 2019 with one last State of Play broadcast, and clocking in at over 20 minutes, we're hoping for a humdinger ahead of the holidays. While the manufacturer is remaining tight-lipped regarding the nature of the pre-recorded stream, there are a few rumours flying around that we figured were worth sharing. In this article, we're going to share six PlayStation 4 announcements that we expect from the Japanese giant's next Nintendo Direct-inspired briefing.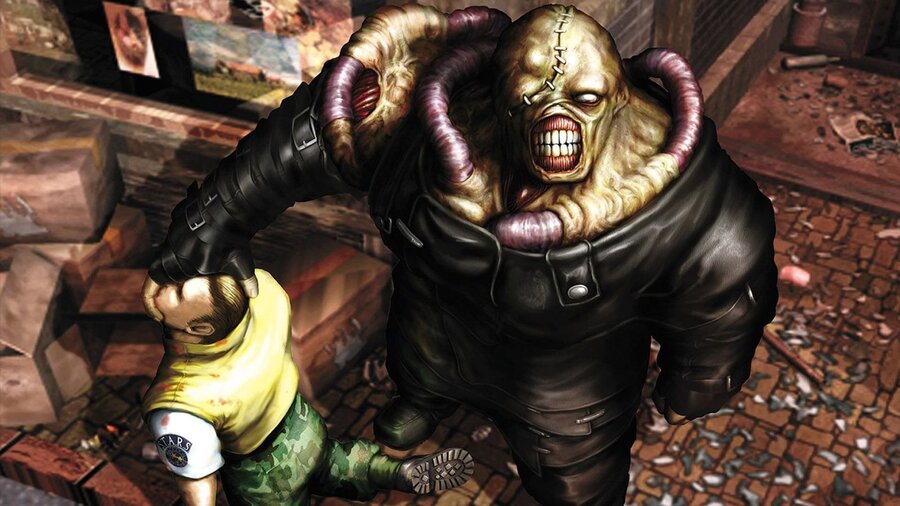 Jill You Please Just Announce Resident Evil 3
Resident Evil 3 is the worst kept secret in gaming and is guaranteed to be a part of the next State of Play broadcast. While speculation has been surrounding the PSone remake for several months now, leaked cover art scraped from the PlayStation Store's servers proves that pre-orders are poised to go live any day. As journalist Geoff Keighley has ruled the release out from The Game Awards, there's only one place this can be revealed. Expect a trailer, release date, and some kind of update on how multiplayer spin-off Project Resistance will be involved.
Ghost of Tsushima Is Finally Unsheathed
Sucker Punch's samurai open worlder Ghost of Tsushima has been keeping its head down for almost 18 months, prompting many to speculate that it's now a PlayStation 5 launch title. Sony insists that's not the case, though, and updates to the exclusive's YouTube playlist suggest we may get a brand new look at the historical outing this week. Don't expect much more than a trailer, but seeing as the release has been dormant for so long, we'll take anything at this stage.
Dream a Little Dreams with Us
Media Molecule has ended Dreams' period of Early Access, meaning that a release is imminent. One retailer in the UK believes that the title's officially due out on 14th February, and that seems plausible to us. As part of this, we'll probably get an extended look at the developer's included single player campaign, which is set to ship as part of the full package. Of course, the real beauty of this game will be everything that happens post-launch.
Don't Forget The Last of Us: Part II
The Last of Us: Part II should be a couple of months away; instead we're going to have to wait a good half year for it. The chances of you forgetting about Ellie's sophomore outing are slim to none, but Sony's going to want to keep the game at the front of your brain. Don't expect much from the Naughty Dog developed effort this week, but a short teaser trailer shouldn't be out of the question.
Untitled Goose Game Honks Home
It's one of the biggest hits of 2019, and it looks like it could honk to PS4 before the end of the year. Untitled Goose Game's various Trophies are already live in Sony's servers, suggesting a release on the Japanese giant's device is imminent. We reckon this could be a shadow drop, available on the PlayStation Store immediately after the State of Play. If that's not the case, then we don't think we'll be waiting long; a release prior to Christmas would be fantastic festive news.
Iron Man VR Paves the Way for PSVR's Future
We're long overdue an update on PlayStation VR's software schedule. We know that Marvel's Iron Man VR is coming, and we'd expect to see a brand new trailer for that – but Sony seems to have run out of big name titles beyond the Camouflaj developed superhero outing. We need a slate of releases to look forward to in 2020, so let's hope State of Play delivers one or two titles that deserve to be on our radar.
---
You can find out when and where to watch State of Play in our guide through the link. What announcements are you expecting from the broadcast? Are there any obvious reveals that we missed? Engage your hype thrusters in the comments section below.