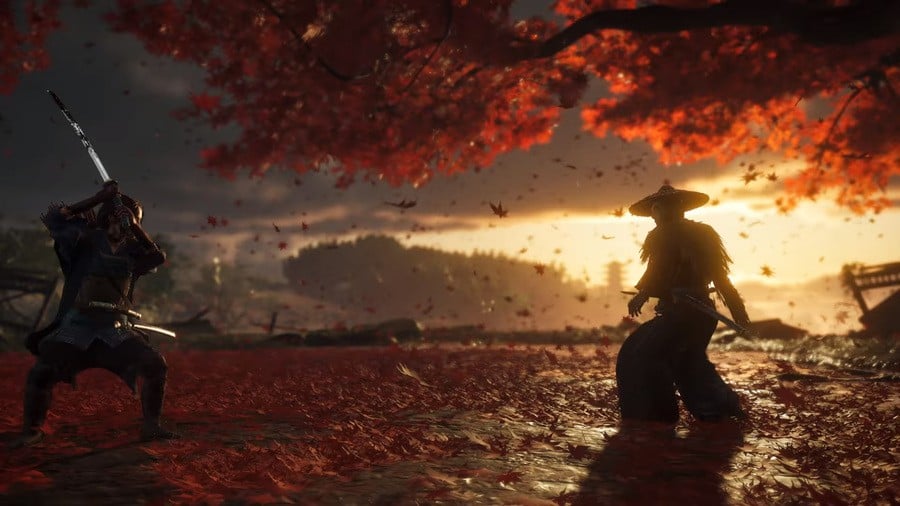 Have we all managed to recover from that PlayStation 5 blowout? Okay, good, because here's another tidbit for you concerning what games we expect to play on that next-gen system. Of course, Ghost of Tsushima will be playable on the PS5 via backwards compatibility, but according to Sony, it is still being developed as a PlayStation 4 game.
Buried at the bottom of its own PS5 update on the PlayStation Blog, president and CEO of Sony Interactive Entertainment Jim Ryan says: "While there's much more to share about PlayStation 5 in the year ahead, we have plenty of blockbuster experiences coming your way on PS4, including Death Stranding, The Last of Us Part II, and Ghost of Tsushima."
Sucker Punch's new IP hasn't been seen since E3 2018, and with the likes of other PS4 exclusives Death Stranding and The Last of Us: Part II taking up vital holiday and early 2020 slots on the release calendar, it was easy to assume that Ghost of Tsushima had been made to wait for the PS5. That doesn't seem to be the case, however. According to Sony at least, the title is still on course for a release at some point next year on its current-gen system.
Were you hoping that Ghost of Tsushima had been turned into a PS5 game? Let us know in the comments below.
[source blog.us.playstation.com]