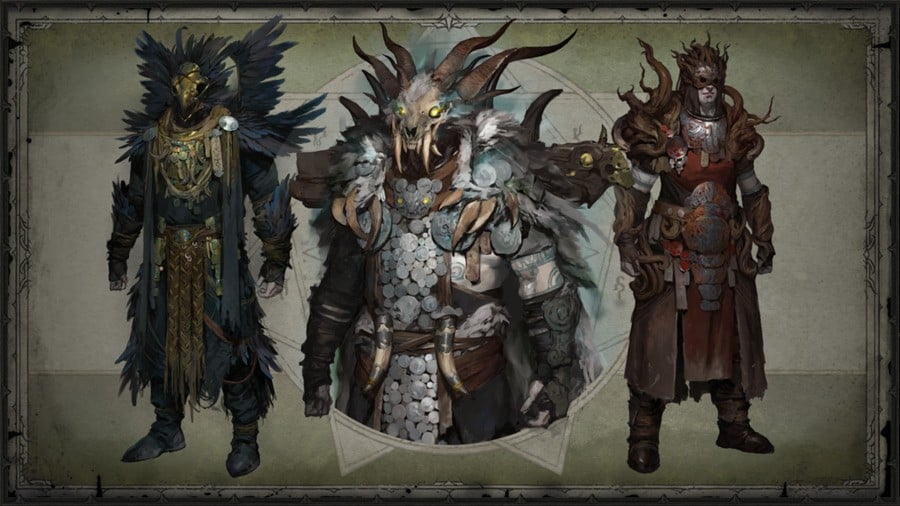 When Diablo 4 was announced yesterday (at the time of writing), many of our regular readers rocked up into the comments section to discuss potential microtransactions -- and guess what? They've just been confirmed. During a Twitch stream by Quin69 who got to sit down and play an early build at BlizzCon 2019 -- thanks Skill Up for pointing it out -- the streamer asks about in-game purchases, and is told that you'll be able to buy cosmetic items with real money.
Microtransactions of any kind can impact the structure and flow of a game depending on how they're implemented. Cosmetic microtransactions are widely considered to be the least egregious form of in-game purchases, and a lot of games have them. Blizzard's own Overwatch, for example, lets players buy skins for their favourite characters instead of unlocking them through gameplay.
However, cosmetic microtransactions can walk a very fine line. In a title that you're already paying full price for -- this will almost certainly be the case with Diablo 4 -- locking the coolest looking skins behind a potential paywall always seems very, very cynical. Just recently, Ghost Recon: Breakpoint did exactly this, and the backlash was fierce.
Blizzard has said that Diablo 4 won't be out for a long time yet -- we could be talking years -- so we might see the developer change its stance if fans call out its plans for in-game purchases. Oh, and as you'd perhaps expect of Diablo, paid expansions will be coming post-launch.
What do you make of this? Let your voice be heard in the comments section below.
[source twitch.tv, via twitter.com]