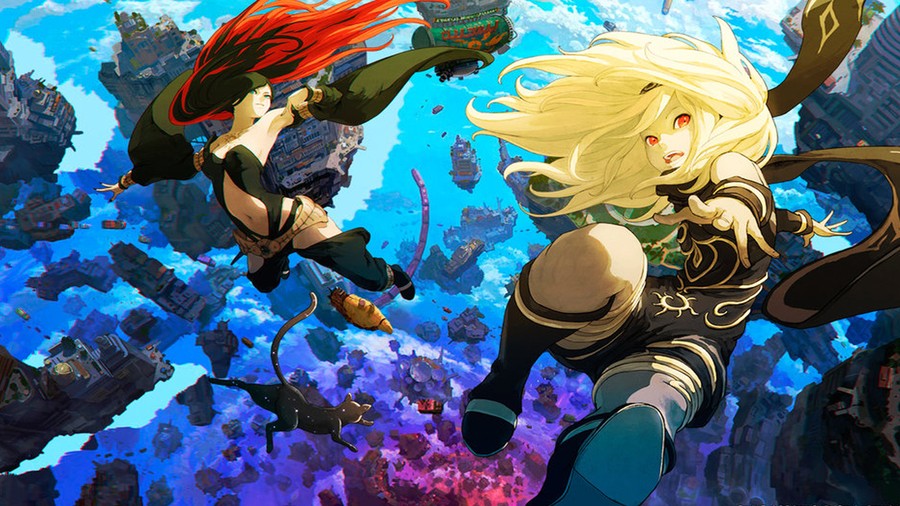 Concrete Genie isn't the first PlayStation exclusive to get short shrift from publisher Sony, and it certainly won't be the last. The platform holder's back catalogue is peppered with interesting experiences that it failed to commit enough resources to: Puppeteer, Tokyo Jungle, Bound, Gravity Rush 2, Tearaway, Siren: Blood Curse, PlayStation All-Stars Battle Royale, Erica – I could, quite frankly, be here all day. The most frustrating factor is that these are the titles that set the Japanese giant's format apart – or they would do, if the organisation would give them the opportunity.
Look, I accept that there will always be a hierarchy to an organisation's output: I'm not arguing for PixelOpus' sophomore effort to be given television commercials during pre-season NBA matches. But shouldn't it have featured, in some capacity, during the latest State of Play broadcast? Isn't there more that the company could have done to get the message of Ash's vibrant adventure in front of as many eyes as possible? There was a limited preview tour and a very late review embargo, but beyond that the manufacturer appears to be relying on word of mouth.
Is that good enough? This is a unique experience with a bold message; it's a creative endeavour with real family appeal. Did the company really do enough to help this title to find its audience – no matter how small that market may be? The great irony to me is that it launched on the same day that the manufacturer opted to blow the doors open on the PlayStation 5; very little crossover, I'm sure, but that seems a smidgen short-sighted.
It's not even the first time it's happened: the firm shadow-dropped Erica during Gamescom 2019's pre-show press conference – a rare example of a non-AAA exclusive getting stage time. But just as that trailer was airing, Twitter was abuzz with news of Insomniac Games' acquisition – I just can't understand why the company is so eager to hijack its own announcements, even if the material impact isn't likely to be all that great.
The thing is, Concrete Genie isn't even the most egregious example this month; pour one out for the creators of ReadySet Heroes, which released with so little fanfare you may find yourself opening a tab to ask Google what it's all about. This multiplayer spin on the classic dungeon crawler has a bunch of entertaining ideas, but – as we noted in our review – its online community is so slender that you'd be forgiven for thinking the net code doesn't work at all.
It makes you ponder what purpose these titles serve if the publisher can't find the energy to promote them properly. Few games will ever receive the marketing resources reserved for Marvel's Spider-Man and The Last of Us: Part II, but there's so much more that could be done to get eyeballs on these games – it's almost as if the company doesn't care. Cast your minds back to E3 2018, when PlayStation VR title Déraciné was part of the platform holder's post-show rather than the press conference itself; gravity twisting Kat was forced to suffer a similar fate a few years prior.
This is a conundrum that State of Play was supposed to solve, and there's an argument that the audience is part of the problem; each instalment thus far has been accused of being bloated with filler, and maybe that's why Sony was scared to include Concrete Genie in the most recent episode. MediEvil was there for the second successive episode, though, and while this ever-so slightly contradicts the idea that the company doesn't care about its smaller games, keep in mind that it's only just investing the bare minimum effort in this instance as well.
I'll never understand it: why commission these interesting exclusives and then fail to give them the promotion that they deserve? How exactly are they adding to the console's catalogue if only a small proportion of the system's install base know they exist? I don't have all the answers – the organisation knows its marketing budget better than I do, after all. I feel for the developers of some of these games, though, and I'm sad to see fledgling franchises wilt like they may as well not exist. There has to be more the company could be doing, because there are titles in its portfolio that frankly deserve better.
---
Are you disappointed with the way Sony handles some of its mid-tier titles? What more do you realistically think the manufacturer could do? Send us out to die in the comments section below.