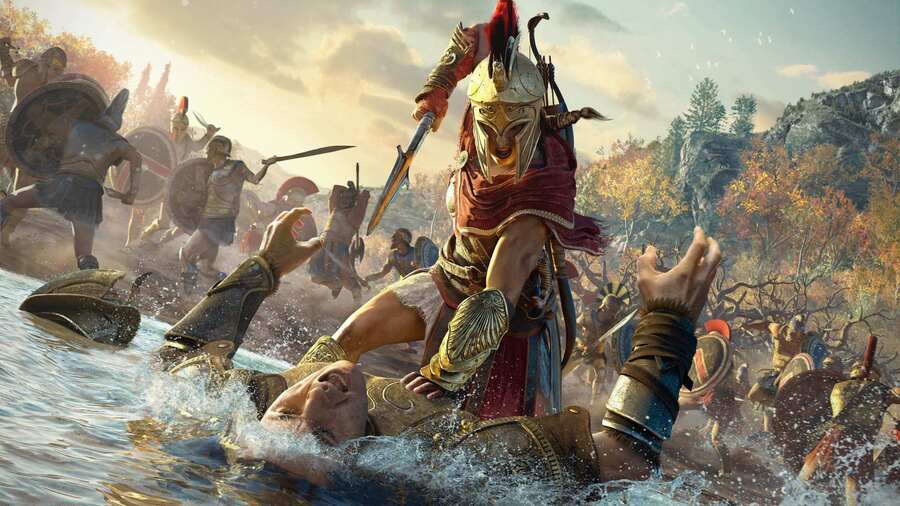 Whenever a new generation of consoles rolls around, it's almost always a racing game that is used in part to show off the graphical prowess of the machine we'll be doing our video game playing on for the next six or so years. It's understandable, of course, because getting a glimpse of the latest and greatest in motor manufacturing is an offer we simply can't refuse as the 4K visuals of a car's body glistens in the sun. Sony will surely present a compelling line-up of first-party exclusives coming to the PlayStation 5 at launch when it decides to take the stage and properly unveil its new system next year. However, there's one specific title I'll be looking out for -- and the hardware manufacturer isn't even its publisher. While I'm incredibly excited about new IP and sequels to the likes of God of War, Marvel's Spider-Man, and Horizon: Zero Dawn, all I want to see is the next Assassin's Creed.
Ubisoft has proven that it can do great things when it lets a franchise take a back seat. After pumping out yearly entries for far too long, Assassin's Creed Syndicate was the final straw. Despite actually being one of the better takes on the historical series, that original formula had grown far too stale for the majority of the fanbase's liking. And so the quite frankly scary amount of teams across the globe working on future titles took a year out. They came back with Assassin's Creed Origins and completely changed what it meant to be an assassin.
With all-new RPG mechanics, levelling systems, and gear to acquire and upgrade, the tale of Bayek revolutionised the franchise and made it what it is today. Then, Assassin's Creed Odyssey built upon that newly found structure with dialogue choices, an even bigger open world, and re-introduced the naval battles and navigation of Assassin's Creed IV: Black Flag to the experience. Ubisoft has taken great strides in the past couple of years, and 2020's entry could be the biggest one yet.
The behemoth of a publisher has once again given its biggest franchise a gap year. In part to allow Watch Dogs Legion some breathing room, but also to prepare for the PlayStation 5. If Ubisoft can completely transform the series when it has just an extra 12 months of development time, I can't help but dream about what is possible when new hardware is thrown into the mix. Releasing day and date with Sony's new console, I expect it to continue the winning formula found in Kassandra's adventures across ancient Greece, but the systems and mechanics that brought about its success tweaked and elevated to a whole new level.
Rumours are pointing towards 2020's Assassin's Creed being all about Vikings, which combined with the extra development time and a next-gen console, makes for a trio of reasons why I might be about to get exactly what I'm asking for. Let's ditch Guided Mode completely and create an experience where objectives and quest markers are wholly tied to map navigation. Make dialogue choices more impactful -- putting relationships on the line and agreements with rival leaders at risk. Gear could become an even more vital part of the experience too, with ties to specific quests or friendships that need to be strengthened. While I think there's a good chance of these three aspects all receiving a facelift, my hope lies in originality. Ubisoft has the chance to bring something new to the open world genre, and whether that's game-changing or not, I'm here for it.
I'm incredibly excited for the PlayStation 5 and all the new bells and whistles it brings. Its first-party lineup is going to be impressive, a new controller seems to bring with it a host of new features, and its raw power will make games look and run better than ever. But when E3 2020 rolls around, all I want to see is Yves Guillemot on that Ubisoft stage with a smile on his face. He announces the next Assassin's Creed, and all is good in the video gaming world.
---
Are you as excited as Liam is about what the future holds for Assassin's Creed? Do you think a different third-party game will fill this role instead? Level up in the comments below.