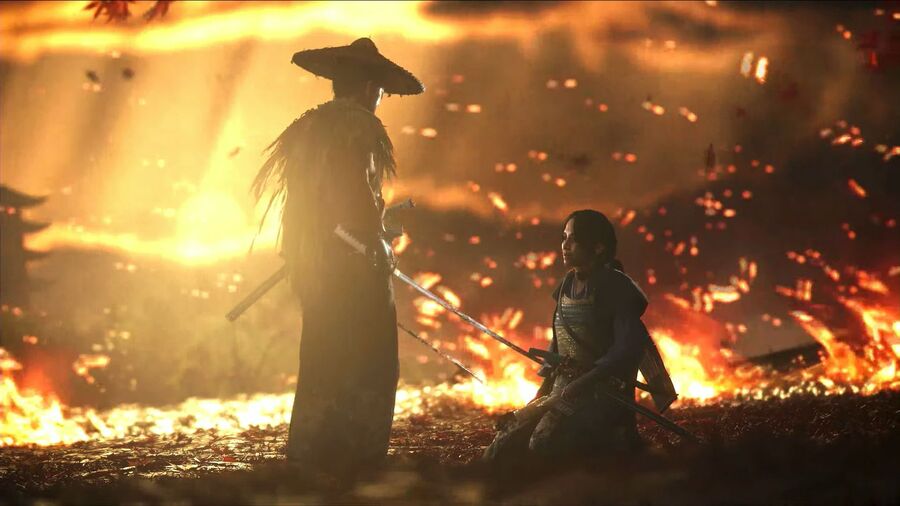 Ghost of Tsushima is the last major PlayStation 4 exclusive on the horizon – or is it? We've been speculating for some time that we believe the feudal affair may make the switch to the PlayStation 5, but the title was recently reconfirmed for Sony's current-gen console in a PlayStation Blog post by CEO Jim Ryan.
Here's what we know: the Sucker Punch developed open worlder was announced at Paris Games Week as a PS4 exclusive in 2017. It was then featured heavily at E3 2018, before going undercover in the months since. There's no public release date attached to the title, but trusted Kotaku scribe Jason Schreier has suggested that The Last of Us: Part II's recent delay has pushed the project back.
This all makes sense, but with Ellie's sophomore outing due on 29th May and the PS5 likely to launch in November, does anyone really want Ghost of Tsushima on the PS4 anymore? There are over 100 million people who own Sony's current console, of course, but there's no doubt the ex-inFAMOUS developer could utilise the power of the company's next-gen console to make an even better game.
We personally believe that this will end up being a The Legend of Zelda: Breath of the Wild-esque situation, where the title accompanies the PS5 at launch, but also releases on the PS4 as promised. But wouldn't it be better if Sucker Punch wasn't forced to compromise its vision by ageing hardware? Or does it, at this stage, have a commitment to current-gen console owners to fulfil?