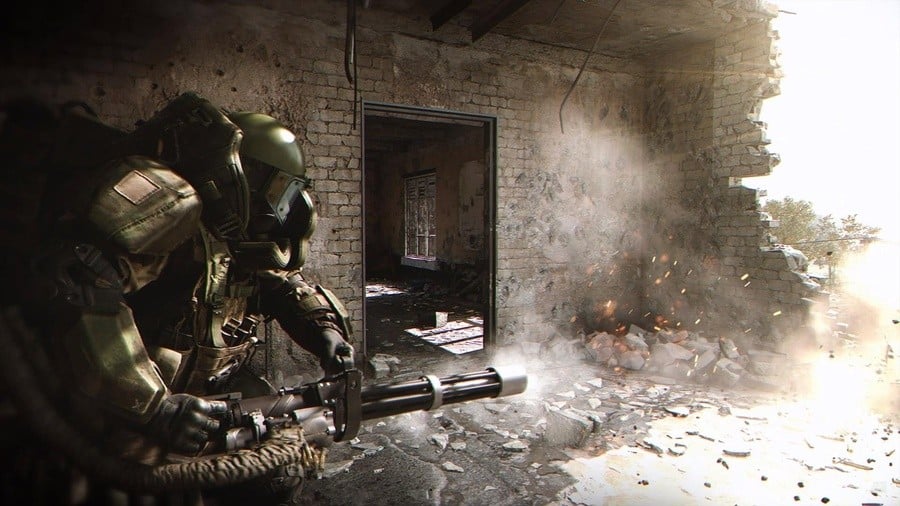 If you're so excited for Call of Duty: Modern Warfare that you've already placed a pre-order at participating retailers, then the game's beta is available for you to pre-load on PlayStation 4 right now. Head on over to the PlayStation Store and you can get the download going.
Coming in at 28.4 GB, it's a hefty slice of the game that'll give you access to the close-quarters 2v2 Gunfight mode, 6v6 multiplayer rounds, and a meeting with the Gunsmith. We came away impressed from the game's alpha, which gave us a test of what to expect from the new Gunfight mode, so we're looking forward to jumping back in to see what else multiplayer has to offer.
You can only gain early access to this week's test by pre-ordering, although a fully open beta follows a couple of days later on 14th September. It will run through the weekend until the 16th before another chance to play opens up on the 19th. If you haven't already pre-ordered, you can try your luck at nabbing a beta code through our ongoing competition.
Will you be playing Call of Duty: Modern Warfare's beta? Let us know in the comments below.
[via store.playstation.com]