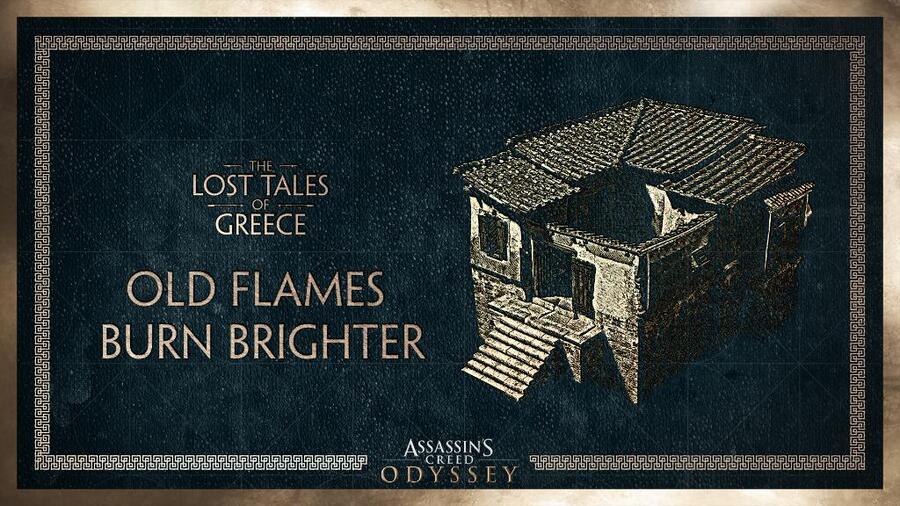 Assassin's Creed Odyssey has received its latest The Lost Tales of Greece quest. Titled 'Old Flames Burn Brighter' this mission sees Alexios or Kassandra "reconnect with an old friend". Given that Odyssey's season pass content has now come to an end, it's nice to see that the game's still getting new stuff -- and as always, it's totally free for all players.
Alongside this news, Ubisoft has also confirmed that Assassin's Creed Odyssey's Discovery Tour mode will be coming soon. An update is being deployed "later this month", which will prepare the title for the aforementioned mode.
Are you still playing Odyssey? Let us know if you'll be jumping back in for one more quest in the comments section below.