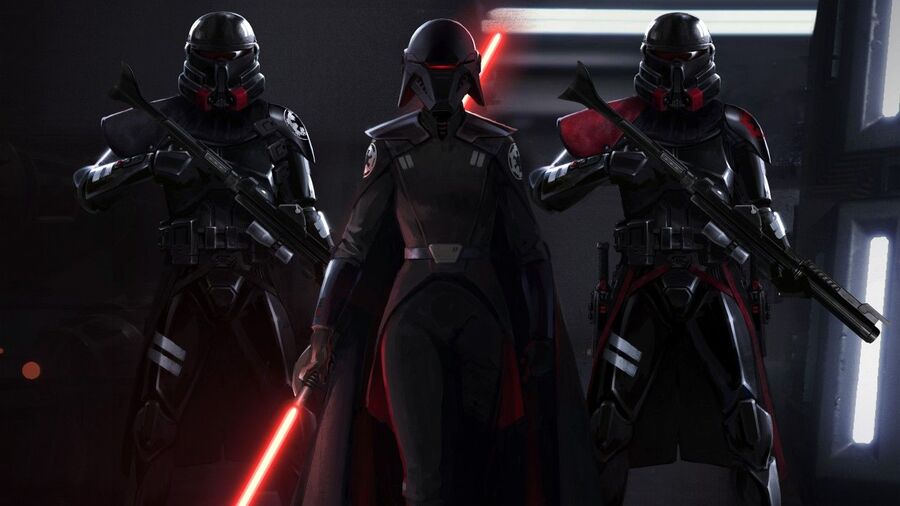 Game Informer has just announced the new cover for its July 2019 issue, and it means the US publication has gone hands on with Star Wars Jedi: Fallen Order. We're about to get our first look at the game in action during EA's livestream tomorrow, but executive editor Andrew Reiner already has the scoop.
As he talks up the issue and his in-depth preview coverage, Reiner has given us a slight teaser of what Respawn Entertainment's action game might be like. He says it "makes a hell of a first impression in a big, bombastic Star Wars way" but that it isn't the game he was expecting. Apparently, Fallen Order's lightsaber combat "isn't about combos and acrobatics," instead focusing on something else. Unfortunately that's all he can say, but Reiner claims "two beloved gaming franchises were repeatedly mentioned during our trip as inspiration points".
This, along with Stig Asmussen's comment that the fighting is "thoughful", leads us to believe we might be looking at a Dark Souls style action RPG. A deliberate, precise Star Wars action game sounds like a winner to us.
Either way, we'll be learning much more at tomorrow's EA Play stream. Are you excited to see Fallen Order gameplay? Play Jedi mind tricks in the comments below.
[source gameinformer.com]