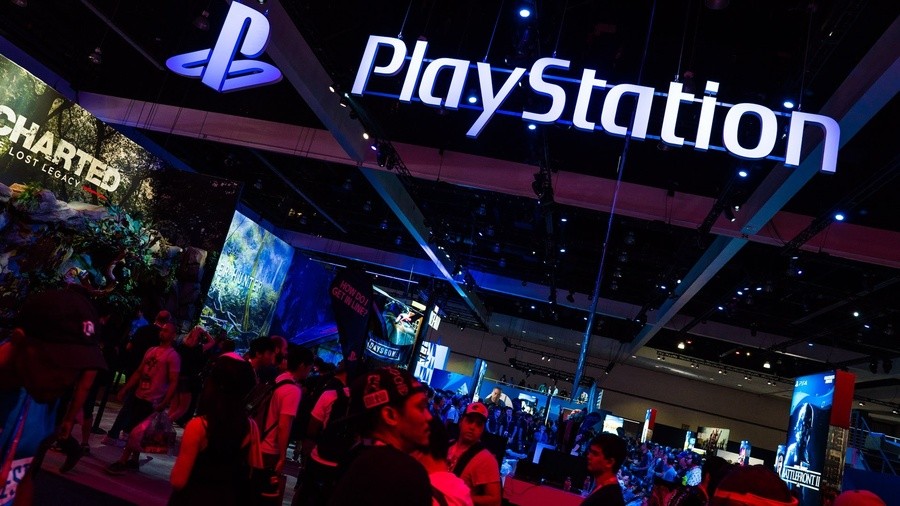 With Push Square being a PlayStation website, we were feeling deflated when Sony confirmed that it wouldn't be at E3 this summer. We've grown so used to Sony ending the big publisher press conferences with a bang, but with the company skipping 2019's event, it's admittedly been difficult for us to get excited.
Until now, that is. With E3 2019 just over a month away, we're starting to feel that annual hype. After mulling it over, we reckon that despite Sony's absence, there are still plenty of things to look forward to -- and we've attempted to list them below.
And so, if you're anything like us and you're not quite feeling the E3 hype, read on and you might just ignite your excitement.
Cyberpunk 2077
It doesn't matter where or how Cyberpunk 2077 is shown -- the collective hype for this game is already through the roof. CD Projekt Red has confirmed that the role-playing title will be at E3 2019, and the company's also stated that this year's show will be its "most important ever".
That quote has naturally sparked a lot of speculation. Will Cyberpunk 2077 get a release date at E3? It seems entirely possible -- we know that the game is now well into production, and various rumours have said that it's even due out later this year. While we're not quite sold on that one, we do think Cyberpunk 2077 will make huge waves at the Los Angeles event.
Even if we've been misled and it's just another gameplay trailer, this particular hype train ain't stopping any time soon.
Ubisoft's Press Conference
Ubisoft's E3 press conferences can be a little hit and miss -- for every amazing Assassin's Creed reveal there's a Just Dance routine or cringe-inducing technical cock-up -- but the French giant should have a stellar show on its hands this year.
Let's look at what we know: Watch Dogs 3 is all but confirmed, the next Assassin's Creed game is going to be about Vikings, and Beyond Good & Evil 2 should be coming along nicely. The publisher's got a load of anticipated titles to fall back on, even if you ignore projects like Skull & Bones.
But perhaps the biggest reason to be excited about Ubisoft's presence is that we're almost guaranteed to see some next-gen tech. Remember the buzz around that very first Watch Dogs reveal back before the PS4 launched? Expect similar next-gen hype from 2019's event.
Our First Real Look at Next-Gen Games
With the next generation of consoles on the horizon (the PS5 supposedly launches at some point in 2020) you can bet that we'll be getting our first look at next-gen games at this year's E3. We fully expect to see various titles running on more powerful hardware, with presenters highlighting their studio's new visual tech and throwing out fresh buzzwords for us to lap up.
E3 has a history of being especially exciting when the next generation is just around the corner, and we think E3 2019 will be no different. The web's going to be swamped in speculation as gameplay demos push the limits that we've grown accustomed to over the last five years, and we'll no doubt be shown games that are being developed with the PS5 in mind.
Xbox Is Bound to Have Some Big Third Party Games
Okay, aside from last year's solid showing, Xbox has had a pretty torrid time at E3 over the last decade or so. From the horrors of Project Natal to the botched Xbox One reveal, Microsoft has struggled -- and trust us, we're not just saying that because of our affiliation with PlayStation.
But with Sony out of the picture at E3 2019, it's highly likely that Xbox will step up. Big third party games that could have booked a place during Sony's show may opt for Microsoft's stage instead, and you just know that Phil Spencer will have spent the last few months snapping up as many exclusive reveals as possible.
The bottom line is that a lot of games Xbox flaunts will be coming to PlayStation as well, and so Microsoft's show should definitely be worth a watch regardless of which console sits beneath your TV.
Surprises in Store at Bethesda's Show?
This one's a little more tenuous than the other points on this list, but we can't ignore Bethesda. After the disaster that was and still is Fallout 76, the company needs to come out swinging at this year's event. However, Bethesda boss Todd Howard has said that important upcoming titles Starfield and The Elder Scrolls VI will skip E3 2019, which makes us wonder if the publisher has any surprises up its sleeve.
Bethesda's press conference will no doubt feature DOOM Eternal and Wolfenstein: Youngblood, but will they be enough to carry the whole event? Arguably not, and so it'll be interesting to see if the company opts for the unexpected.
Square Enix's Sleeping Giants
Square Enix has actually gone and occupied Sony's traditional E3 slot, so it's last on the list of press conferences this year. The Japanese publisher produced a largely pointless showcase in 2018, but this time around, it has the potential to be something special.
We are, of course, alluding to the presence of Final Fantasy VII Remake and The Avengers. Both projects have been silent for quite some time, but now that Square Enix's release runway is relatively clear of heavy hitters (Final Fantasy XV is finally finished and Kingdom Hearts III is finally out), the timing seems just about right for big news.
What's more, there are a lot of rumours circulating about the reappearance of Final Fantasy VII Remake. There's a Final Fantasy VII concert happening just days before E3 begins, also taking place in Los Angeles. It's hard not to feel as though something's about to go down.
Or, you know, Square Enix could just continue to baffle us with its maddening incompetence. We'll have to wait and see!
Devolver Digital's Going to Get Real Dumb
Ah, Devolver Digital, you crazy bunch of b*stards. The publisher's confirmed that it'll be hosting another no doubt ridiculous "press conference" at E3 this year, and we can't wait to see how much fake blood it manages to pack into 45 minutes of mayhem.
Always a pleasant distraction from the stresses of E3 coverage, Devolver Digital's last two shows have been absolutely mental in the best possible way. We're genuinely excited to see whether the company can outdo its own insanity at E3 2019.
---
And there you have it, plenty of reasons to get hyped for E3 2019, even though Sony's missing out. Is there anything you're looking forward to in particular? Let us know if we've enhanced your hype levels in the comments section below.