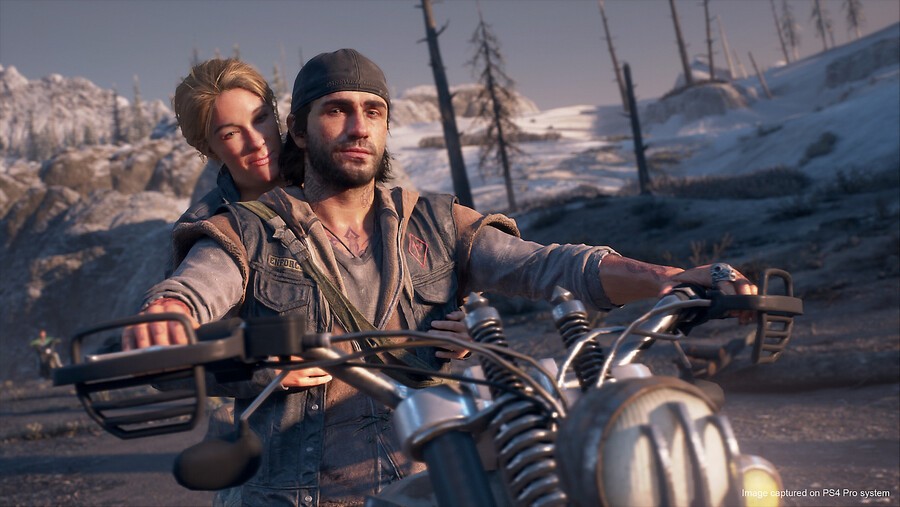 Days Gone secured the seventh biggest Sony-published debut in US history, but still couldn't stop the Mortal Kombat 11 juggernaut, which topped the respective sales charts for all four formats it released on. According to NPD data, the brutal brawler is already the second best-selling title of 2019 in America, despite only being available for a handful of the tracked period's days.
There's plenty for Bend Studio to be proud of, however, as Deacon St John's inaugural adventure is already the developer's best-selling game of all-time in terms of revenue. The platform holder can be equally proud of MLB The Show 19, which finished third in the April 2019 sales chart, and continues to be the best-selling entry in the franchise on a time-aligned basis.
As anticipated, the Nintendo Switch once again dominated hardware sales, with no indication of how the PlayStation 4 fared in comparison. Unless there are any price adjustments, we really can't see Sony's console winning back its crown this year, so the Japanese giant may have to settle for second place temporarily. Of course, it'll be eager to take back the throne when the PS5 drops.
NPD Software Top 20: April 2019
Mortal Kombat 11
Days Gone
MLB The Show 19
Tom Clancy's The Division 2^
Super Smash Bros. Ultimate*
Grand Theft Auto V
Sekiro: Shadows Die Twice^
Call of Duty: Black Ops IIII^
NBA 2K19
Yoshi's Crafted World*
Red Dead Redemption II
Mario Kart 8*
Assassin's Creed: Odyssey
Minecraft#
New Super Mario Bros. U Deluxe*
Final Fantasy X/X-2 HD Remaster
The Legend of Zelda: Breath of the Wild*
Jump Force
Battlefield V*
Borderlands: Game of the Year Edition
NPD PS4 Software Top 10: April 2019
Mortal Kombat 11
Days Gone
MLB The Show 19
Tom Clancy's The Division 2
Sekiro: Shadows Die Twice
Call of Duty: Black Ops IIII
NBA 2K19
Red Dead Redemption II
Grand Theft Auto V
Marvel's Spider-Man
NPD Best Selling Games of 2019 So Far
Kingdom Hearts III
Mortal Kombat 11
Tom Clancy's The Division 2^
Anthem^
Resident Evil 2 2019
Super Smash Bros. Ultimate*
Red Dead Redemption II
Sekiro: Shadows Die Twice^
Jump Force
MLB The Show 19
* Digital sales not included
^ PC digital sales not included
# Minecraft digital sales on PlayStation 4 and Xbox One included
[source resetera.com]