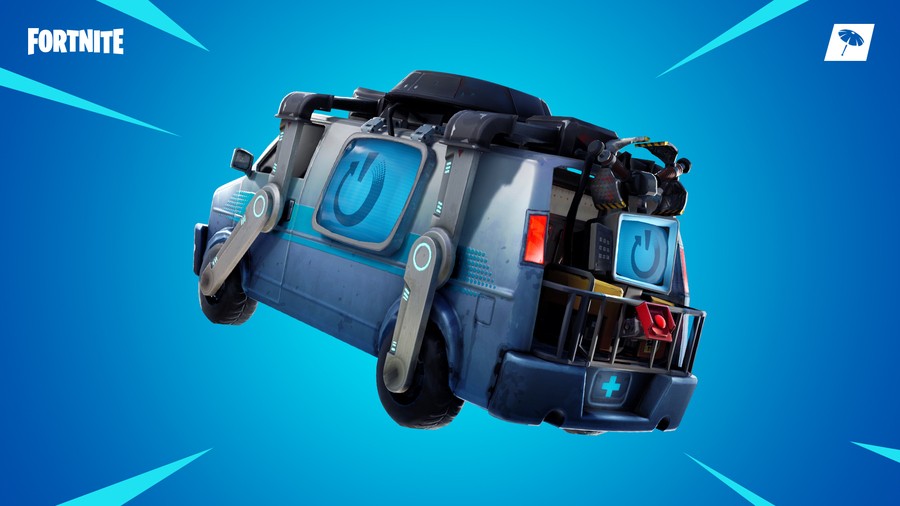 Yesterday saw the latest major title update to Epic's ever-popular battle royale game, Fortnite. The update, which takes the game to version 8.30, has lots of changes, bug fixes, and general upkeep, but one new addition to the game sees a big change in the way you'll play. Reboot Vans are now featured across the map, and basically, they do exactly the same thing as Apex Legends' Respawn Beacons.
If a teammate has been knocked out, they'll drop a Reboot Card. You or another squad member can pick that up, and you'll have 90 seconds to take it to the nearest Reboot Van. This will bring back your fallen friend with limited supplies and weapons, and the Van will then be unavailable for two minutes. If any of this sounds familiar, that's because it's essentially a carbon copy of how Apex Legends handles respawns. That's not necessarily a criticism; in fact, we like the idea that there's potential for a second chance.
You can read the full patch notes through here, if you're interested. What do you think of Fortnite's new Reboot Vans? Is it a good addition to its battle royale formula? Get rebooted in the comments below.
[source epicgames.com]