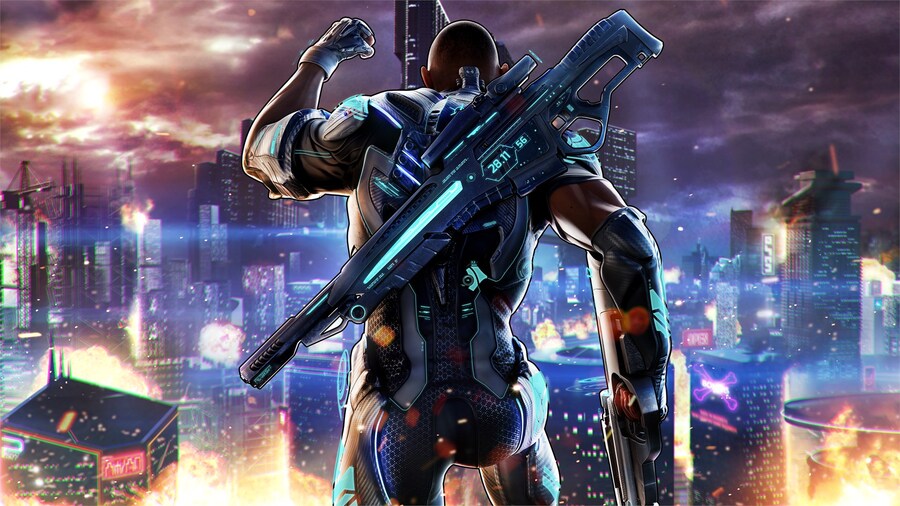 My Xbox One rarely sees the light of day, but since its release last week, I've been playing Crackdown 3. It's dumb, mindless fun that doesn't move the needle in the slightest. Announced nearly five years ago, it needed to be more than that for Microsoft, though – a company in dire need of something positive to talk about outside of first-party studio acquisitions. As one of maybe two or three major Xbox One exclusives set to release in 2019, Crackdown 3 needed to be more than a bang-average title if it wanted to pit itself against the sea of quality content you can only find on PlayStation 4. It was a development cycle that's actually not so dissimilar to that of The Last Guardian's, but that's where the major difference between the two brands lie. Sony supports its projects through the highs and lows of development because it can recognise a diamond in the rough, whereas Microsoft has to otherwise it'll have nothing else to talk about.
However, let's get one thing straight: Microsoft is most likely going to consider Crackdown 3 a success. Record Game Pass numbers will be boasted about, and player engagement will be off the charts. The hardware manufacturer is on a completely different barometer to Sony. It's all about how many people played the game and how much time they spent in that world rather than raw software sales. But one thing the Aaron Greenberg's of the world can't talk up is the game's critical receiving.
Currently sitting at a rather measly Metacritic rating of 60, Crackdown 3 can hardly be considered a good game. In complete contrast, The Last Guardian was a critical darling. Originally announced 10 years ago all the way back at E3 2009, it wasn't until 2016 that the title finally hit store shelves. With an even longer development time that made many question whether the game would ever release after numerous trademark expirations and empty promises that it was still a thing at all, it's sort of hard to believe that it far out-paces a competitor that hit the market two and a half years later. It plays better, it looks better, and it feels better. It builds a deeper emotional connection than any Xbox exclusive could ever hope to achieve. We could go on, but it sort of begs the question: what is Microsoft doing with its time? Crackdown 3's open-world is incredibly simple, its structure is basic, and visually it wouldn't look out of place amongst the console's launch line-up from 2013. It's a product of a bygone era that has no place releasing so late into a generation, all the while marketed as a tent-pole release.
While the next generation has the potential to be a whole different story, let's discuss what's happening now. In 2019, Crackdown 3 will most likely be joined by Ori and the Will of the Wisps and Gears of War 5 as part of the system's exclusive line-up. It's a bit of a paltry list that PlayStation puts to shame. Days Gone is just two months away from launch, Dreams, Erica, and Concrete Genie are surely set to launch in 2019, while there's still the outside chance of one of The Last of Us: Part II, Ghost of Tsushima, or Death Stranding sneaking in before the year closes. We're not even going to bother bringing up PlayStation VR exclusives because then we'd be here all day.
While talking up numbers is all well and good, we're going to return to that concept of quality. Sea of Thieves might be experiencing a resurgence, but at launch it joined the likes of State of Decay 2 in letting fans down. It's just so bizarre that when an Xbox One exclusive does eventually come along to give die-hards something to shout about, it is almost always of questionable quality once the experience gets out into the wild. Meanwhile, does anyone question whether any of the aforementioned PS4 exclusives will actually meet the level of good or not? I think not. Microsoft might be bolstering the number of studios that make up its first-party, but that doesn't solve the problems it faces when the question of quality takes to the field. When compared to the portfolio that PlayStation can brag about, it's almost like child's play. For this generation at least, Sony didn't even have to try.
---
What do you think of Liam's evaluation? Will things be different next generation after the beefing up of Microsoft's first-party portfolio? Have a fair and balanced discussion in the comments below.