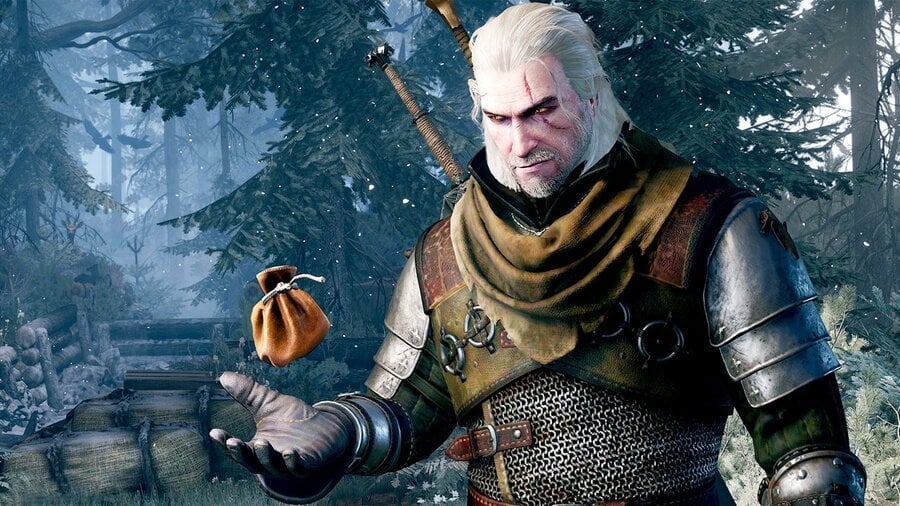 Back in October of last year, we reported on a bit of a kerfuffle between The Witcher video game developer CD Projekt Red and author of The Witcher books Andrzej Sapkowski. Basically, Sapkowski wasn't happy with how much money he'd received from the studio in order to use his work as the basis for its games. A deal was struck between the two parties years ago -- before the release of the first Witcher title -- but rather than demand ongoing royalties or anything like that, Sapkowski settled for a lump sum at the time because he didn't think CD Projekt Red's series would be a success.
Obviously Sapkowski was wrong, and following the huge success of The Witcher 3, the writer entered into something of a legal dispute with the developer. He demanded more money, claiming that he wasn't paid for any of The Witcher games past the original instalment. Reportedly, $16 million was Sapkowski's price.
CD Projekt Red stated that it wouldn't budge, however, calling Sapkowski's claims "groundless". The whole thing went silent for a while, but now we've learned that the Polish studio will indeed offer Sapkowski compensation.
It seems as though the two parties have come to an understanding, although the developer certainly won't be handing $16 million over. The compensation will be a "much lower" amount according to Polish publication Puls Biznezu, with CD Projekt Red looking to "maintain a healthy relationship" with the author.
A statement from CD Projekt Red reads: "It is the Company's will to maintain good relations with authors of works which have inspired CD PROJEKT RED's own creations. Consequently, the Board will go to great lengths to ensure amicable resolution of this dispute; however, any such resolution must be respectful of previously expressed intents of both parties, as well as existing contracts."
All's well that ends well, we suppose?
[source pb.pl, via wccftech.com]