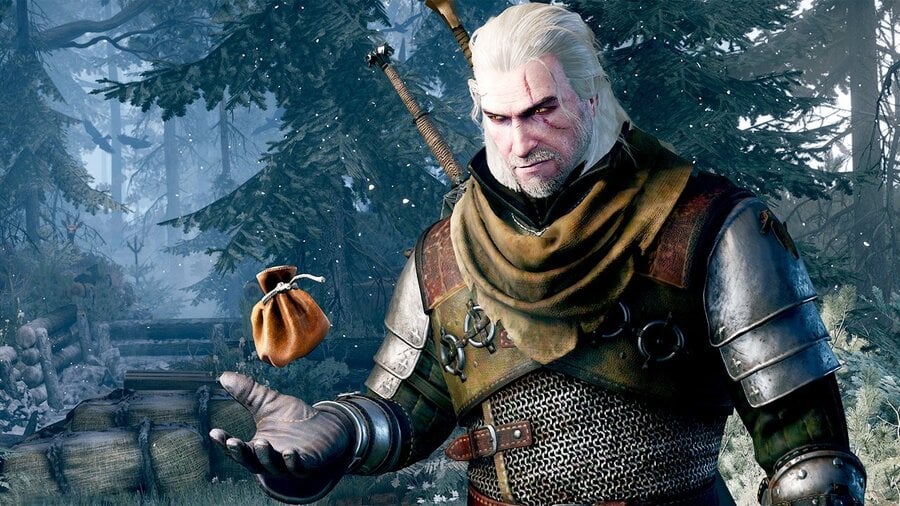 Andrzej Sapkowski, the author behind the original The Witcher book series, reportedly wants $16 million in royalties from CD Projekt Red. The Polish developer paid Sapkowski at some point in the early 2000s so that the studio could create The Witcher, and that game obviously spawned the series that we now know. However, Sapkowski asked for a bulk sum of money rather than a percentage of the profits, because, in his own words, he didn't believe in CD Projekt Red's success.
Skip forward a decade or so and The Witcher 3: Wild Hunt is widely regarded as one of the best role-playing games ever made, and has made the developer a huge pile of dosh. And now, Sapkowski wants in on some of that success.
Apparently, Sapkowski's argument is that CD Projekt Red only paid him for the first game, so everything past that -- The Witcher 2, The Witcher 3, the expansions, and even Gwent -- is making money from his property without giving anything back. Sapkowski's legal representative gave the developer until the 19th October to respond.
However, CD Projekt Red has already responded. In a regulatory notice, the company states that Sapkowski's demands are "groundless", and that the developer refuses to give Sapkowski any royalties. "The Company had legitimately and legally acquired copyright to Mr. Andrzej Sapkowski's work, i.a. insofar as is required for its use in games developed by the Company. All liabilities payable by the Company in association therewith have been properly discharged," the notice reads. In other words, CD Projekt Red believes that the initial transaction with Sapkowski covers everything.
It's a bit of a weird one, because you've got to wonder why Sapkowski has only now demanded additional payment from CD Projekt Red. The Witcher released all the way back in 2007, and Sapkowski's been quiet this entire time. It could be that recently announced spin-off RPG, Thronebreaker: The Witcher Tales, has caught his attention.
Anyway, what do you make of this? Put your witcher's investigation skills to the test in the comments section below.
[source gamesindustry.biz]