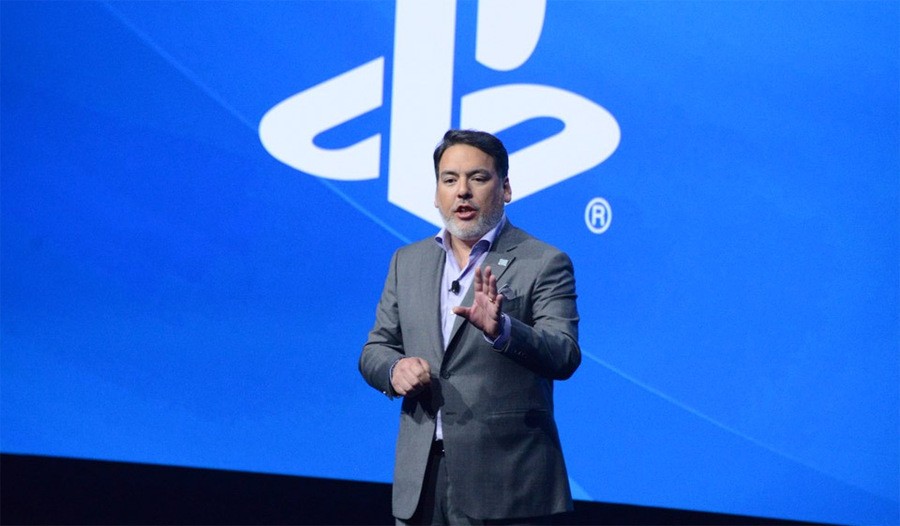 Once upon a time we wrote articles rubbishing rumours about the imminent announcements of Shenmue III and Final Fantasy VII Remake – only for them to be revealed hours later. Our story about Sony skipping E3 2019, preposterous as it seemed while we were penning it, has culminated in a familiar feeling. After an incredible 24 year run at the Los Angeles convention, PlayStation will not attend in 2019. That means no press conference, no show floor presence – nothing. It's even gone as far as to say that it won't be holding its own event adjacent to the expo like EA does. So what's going on?
Well, we're scratching our heads through this article to be honest. There's no question that the relevance of E3 has started to wane, with third-parties moving to do their own things and the public invited to the LA Convention Center in order to keep the show afloat. One of the things you could always count on, though, was the presence of major manufacturers – and Sony, in particular, was one of the biggest supporters, booking the most booth space and by and large being the largest of the press conference attractions. That ends now, and while the company has promised "new ways to delight gamers", it hasn't elaborated on what those will be.
There are a few ways we can look at this, and only those working for PlayStation will understand exactly what's going on. The first, and perhaps most popular in the heat of the moment, is the cynical angle. Sony focused on four games at this year's E3 press conference: Ghost of Tsushima, Death Stranding, The Last of Us: Part II, and Marvel's Spider-Man. One of those titles is out now, and the other three don't appear to be any closer. The company cancelled PSX 2018, presumably to avoid repetition, and it may be doing the same here.
There's a definite worry that the organisation's coasting as it clearly turns its attention to the upcoming PlayStation 5. Our opinion is that, should this turn out to be true, the firm is making a mistake. There are many factors that contributed to the success of the PS4, but one of them was Sony's long-tail commitment to the PlayStation 3, which saw it receive blockbuster exclusives like The Last of Us and Gran Turismo 6 right alongside the launch of its new console. As far as we're concerned, slowing down is never a great way to start a new generation.
But the problem is that we simply don't know what the company has got planned. At this stage, it seems like the PS5 is on track for 2020, but it's perfectly possible it could launch early in the year like the Nintendo Switch did, meaning that an announcement towards the tail end of 2019 is not out of the question. If that's the case then it'll want to make a big impression, and perhaps skipping E3 will give it the opportunity to bring as much heat to its own event as it possibly can. Alternatively, it could have a series of Nintendo Direct-style events lined up throughout 2019.
The speculation is our biggest issue with what Sony's announced today, because there are many questions and no one to give us the answers. Clearly the ESA, the body behind E3, has forced the platform holder's hand, because there's no other reason we can think of for it to make this news public prior to Thanksgiving – heck, prior to the end of the year. Given how perfectly the platform holder has navigated this generation, we have to trust that it knows what it's doing, but we're going to have to wait and see how things unfold before we can say much more.
So why is Sony skipping E3 2019? At this point, we genuinely don't know – it could be for a whole number of reasons, from good to catastrophic. And is it the right decision? Well, we won't be able to answer that until this time next year, when we know exactly what it's delivered. We'll say this, though, and we hope the Japanese giant has had the foresight to recognise it: coasting for a year and putting all your eggs in the next generation basket while the current one fades out is never, ever a good idea. Let's hope that's not what it plans to do.
---
What are your thoughts on Sony's decision to skip E3 2019? Are you confused? Do you think it's a good decision, and why? Try to make sense of all this in the comments section below.