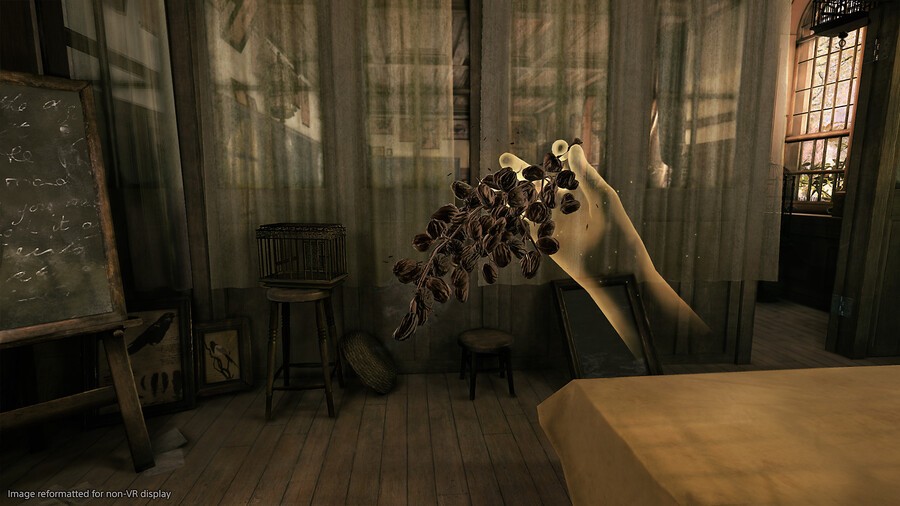 An announcement that felt a little glossed over at this E3 was for FromSoftware's first virtual reality game, namely Déraciné. A new post for the PlayStation VR exclusive title has been published on the PlayStation Blog, highlighting the game's story and how you play, and it sounds like it'll be an emotional adventure.
You play as a faerie who inhabits a boarding school, trapped in a realm where time doesn't move. Invisible to the children, you'll be exploring the environment and piecing together information on the characters as you begin to form a relationship with them.
Masaaki Yamagiwa of Sony's Japan Studio writes: "By exploring the world where time stands still, the faerie can find many fragmented clues in the form of the visions and memories, as well as items such as written memos, old keys, and instruments. By stringing these fragments together, players will start to see what is happening, what they can do, and how exploring the world will slowly form a single story."
The combination of virtual reality and From's ability to build interesting worlds should make for a fascinating experience when it arrives on 6th November. Will you be giving Déraciné a try? Slap your headset on in the comments below.
[source blog.eu.playstation.com]