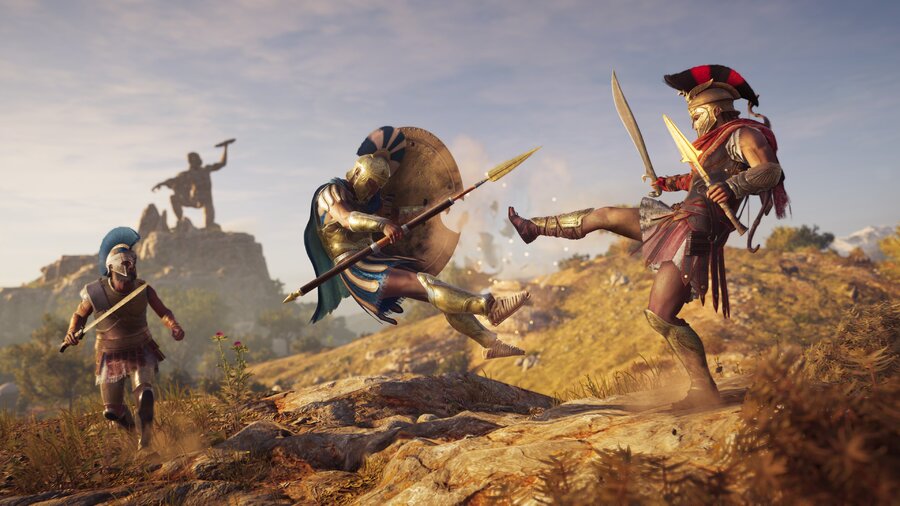 There's an update for Assassin's Creed Odyssey available to download now on PlayStation 4. Patch 1.0.3 weighs in at around 2GB, and promises "quality of life and usability improvement features". Yeah, we're not totally sure what that means, either.
The update also "addresses various 'game breaking' issues that could happen in specific conditions". And last but not least, the patch notes mention improvements to general performance and stability. Lovely.
As for more specific details on the aforementioned improvements, Ubisoft says that it'll be releasing more information soon. We guess full patch notes take time.