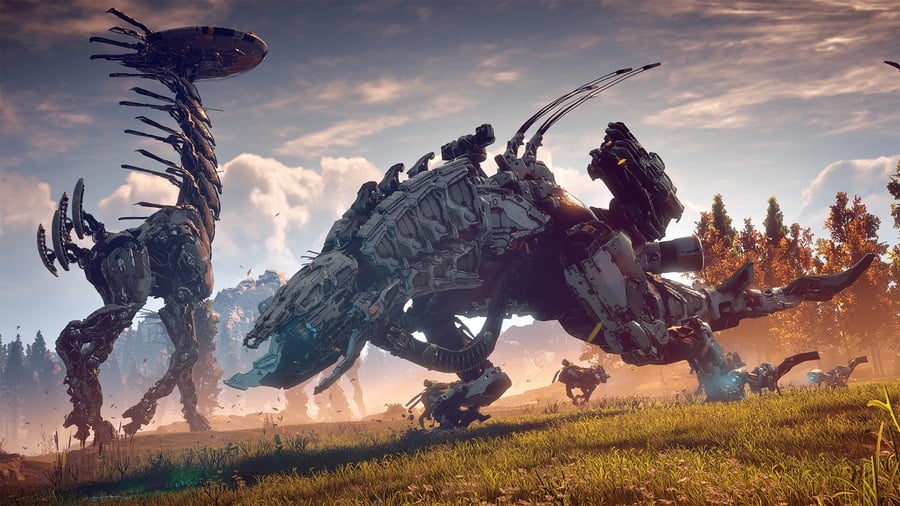 A little while ago we reported on the official board game version of Horizon: Zero Dawn, but details were thin on the ground. Jumping onto its Kickstarter page now reveals a whole host of information regarding the tabletop adaptation of Guerrilla's latest and greatest. It's also comfortably met its goal three times over, but if you want to get in on the action, there are still three days left in which to pledge.
Anyway, the board game shifts the focus away from Aloy and onto four others who must fulfill a quest given by the Hunter's Lodge. Players pick a tribe and class for their hunter, who can be upgraded with skills and can purchase new weapons and ammo from merchants along the way. Each tribe and class will have its own strengths and weaknesses that you'll need to think about before you set off on your journey.
It looks very in-depth, with strategic deck building and a tactical turn based approach to combat. Each of the machines have their own behaviours, as in the PS4 title, so you'll need to plan your attacks carefully. The winner of the game is the player with the most Sun tokens, awarded to those with the most glory points from each battle.
There's a huge number of pieces and cards that all stick to the original game incredibly faithfully, and we're really curious to find out how it plays. What do you think of the board game version of Horizon: Zero Dawn? Craft some arrows in the comments below.
[source kickstarter.com]