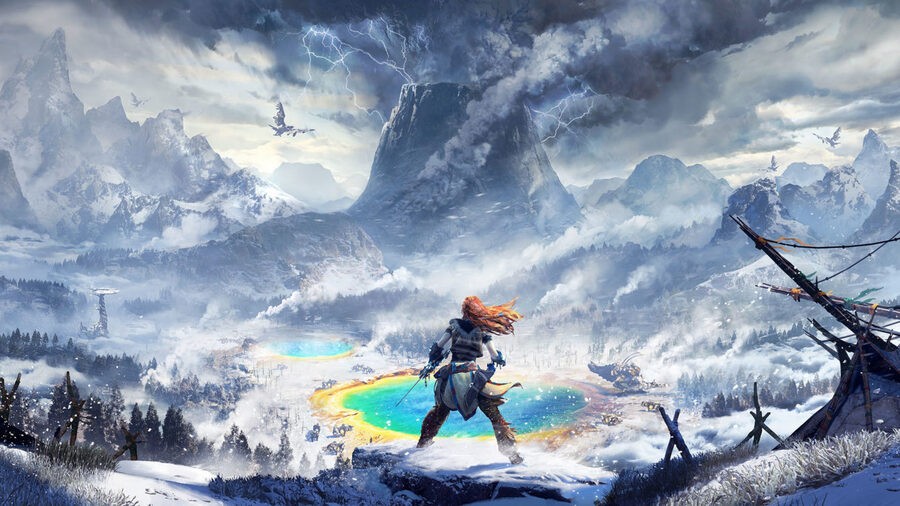 Horizon: Zero Dawn received more merchandise than a top-flight football team prior to its release, so you can bet your bottom dollar that now it's a bonafide megahit, Sony's doubling down on all sorts of token tat. To be fair, this new board game from Steamforged Games – created in collaboration with Guerrilla Games – sounds like the antithesis of throwaway junk, and it's coming to Kickstarter soon.
These are the same people that made the well-liked Dark Souls and Resident Evil tabletop adaptations by the way, so they know what they're doing. "We take immense pride in working with amazing game properties to create dynamic and powerful board and card experiences in the physical game space," the company said.
Creative director Mat Hart added: "Many of the staff at Steamforged have been in love with Horizon: Zero Dawn since it was first released, and so have an intimate understanding of what makes it so appealing and enthralling. With this game we're going to give players a compelling new way to play and experience this amazing video game."
The Kickstarter will launch soon, though there's no word on how much it'll need to raise. We'll obviously try to report on the crowd-funding campaign as soon as we learn more about it.
[source steamforged.com]