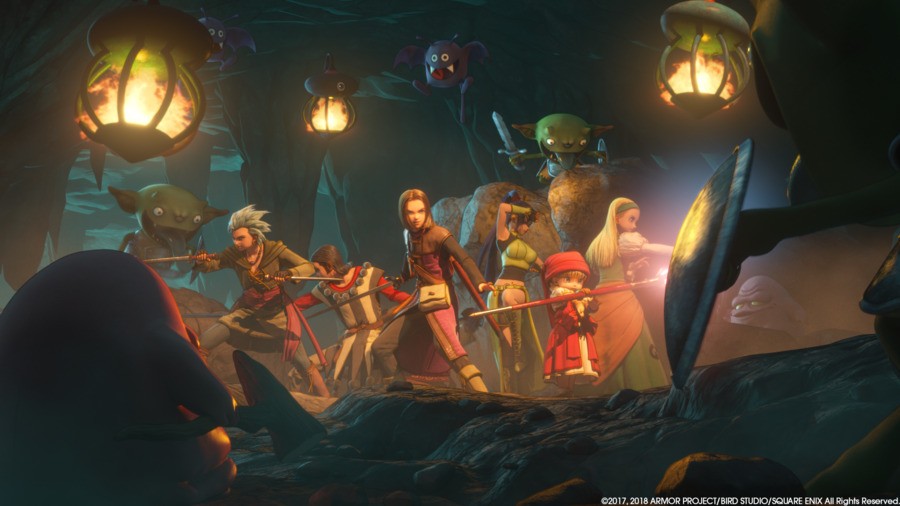 As you may have noticed, reviews for Dragon Quest XI: Echoes of an Elusive Age are now hitting the web. We did a quick round up that you can check out through here.
However, we don't have a Push Square review of Dragon Quest XI to present to you, and we're going to detail why that is in this article.
Now, we don't often do articles like this, but Push Square has grown substantially over the last few years. We're at a point where we feel it's important to bring you as many quality reviews as we can, because as our community, we like to think that many of you find our reviews reliable and informative. We like to think that our reviews help you decide which games deserve your hard-earned cash.
But sometimes we aren't able to bring you the reviews that we want to. Unfortunately, this has been the case with Dragon Quest XI. At the time of writing, we haven't received early review code for the game. Make no mistake, this isn't us having a go at Square Enix or any PR company -- we just wanted to be clear on where our review is.
And so we're left with a bit of a predicament. This author has been a huge fan of Dragon Quest since Dragon Quest VIII landed on the PlayStation 2 in Europe, and that game remains one of his favourite titles of all time. Needless to say, we were really looking forward to bringing you an in-depth review of Dragon Quest XI -- the series' long awaited return to PlayStation consoles, at least in terms of mainline entries. For us, this was going to be one of the most important reviews of 2018.
We know that some of you have been looking forward to this review in particular, but sadly, the whole situation has been out of our control. Of course, we'll still strive to bring you a review of Dragon Quest XI, but given the circumstances, it may take longer than we would have liked.
As always, we can't thank you lot enough for all of your support!