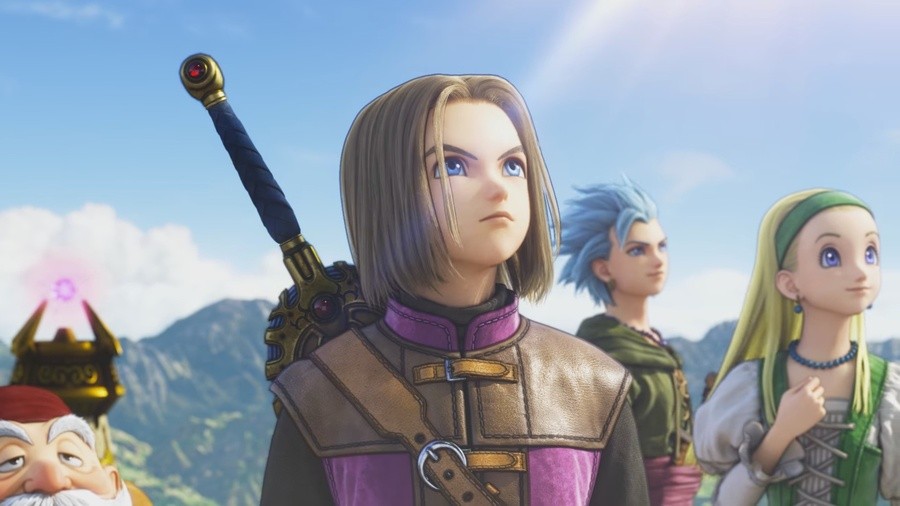 Dragon Quest XI: Echoes of an Elusive Age is out on PlayStation 4 early next month, and so the reviews have started trickling in. Many would consider Dragon Quest XI to be the biggest Japanese role-playing release of 2018, and there's no denying that its arrival is at least an important occasion for fans of the genre. After all, PlayStation consoles haven't had a mainline Dragon Quest title since the spectacular Dragon Quest VIII on the PlayStation 2.
Fortunately, it's looking like Dragon Quest XI is carrying on the series', er, quest for quality, with high scores all around.
If you're in the market for a turn based RPG that feels nostalgic but doesn't force you to deal with old genre mechanics, you won't find a better quest.
Dragon Quest XI remains unabashedly true to its roots as a JRPG fan's JRPG, and fans of the series are in for a treat at a scale of epic proportions. The best DQ games embody the spirit of grand adventure. In Dragon Quest XI: Echoes of an Elusive Age, Square Enix has delivered to us the grandest Dragon Quest of them all.
Dragon Quest has stuck around for a reason: It does what it does well, and the formula still works. However, Dragon Quest XI's lack of evolution is a hindrance. It's about time the series took some risks.
Enix, and by proxy Square, have found myriad ways to repackage the journey of Dragon Quest and Dragon Quest XI: Echoes of an Elusive Age proves that they haven't run out of ideas yet. It's one of the easier modern Dragon Quests to get into precisely because it gets back to basics. If you've been pining for an older-school character-focused RPG instead of the player-created party focus of IX and the MMO aspect of X, the wait has ended.
---
Will you be nabbing Dragon Quest XI on PS4? Embark on a grand journey in the comments section below.