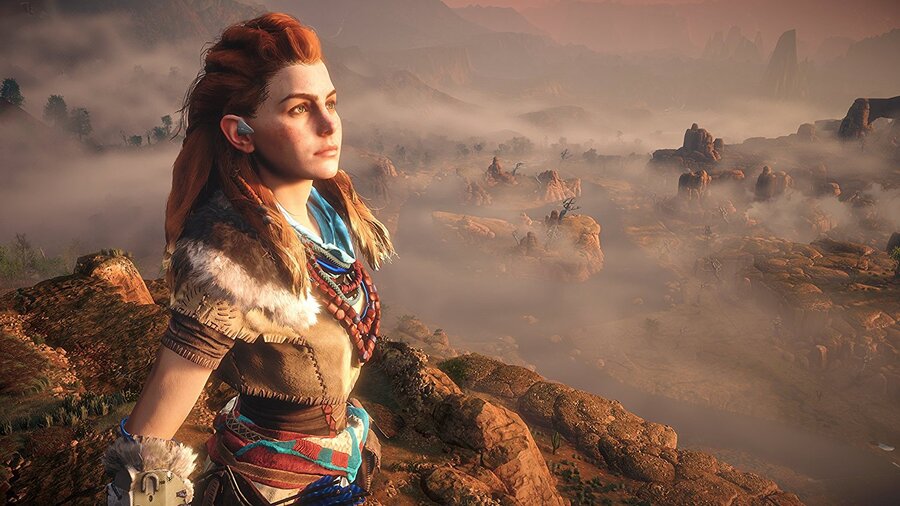 The cancellation of Amy Hennig's single player Star Wars title last year caused controversy regarding the state of story-driven, single player games. Many hardcore gamers argued that they're starting to feel left behind, as multiplayer releases become increasingly prominent. The climate even prompted Bethesda to put out a trailer, pointing out that most of its games feature top-tier single player campaigns.
The problem with that Bethesda commercial is that the entirety of the publisher's lineup was discounted at the time – and some titles like The Evil Within 2 and Wolfenstein II: The New Colossus were only a few weeks old. It raises the point: are gamers willing to put their money where their mouth is? Uncharted creator Amy Hennig isn't overly convinced.
"There is a real problem: the rising cost of development, and the desires, or the demands even, of players in terms of hours of gameplay, fidelity, production values, additional modes, all these things," she said as part of a Polygon discussion. "Those pressures end up very real internally. If it costs you, say, $100 million or more to make a game, how are you making that money back, and making a profit?"
She continued: "And the $60 price point can't change, right? There's a lot of negative press around monetisation, loot boxes, games as a service, but these things are trending now in the industry, especially for larger publishers, as an answer to the problem of rising development costs. Budgets keep going up, the bar keeps getting raised, and it starts making less sense to make these games."
Hennig concluded that while fans may be demanding single player games, they're not the ones that are dominating the sales charts. "There is also this trend now that, as much as people protest and say, 'Why are you cancelling a linear, story-based game? This is the kind of game we want,' people aren't necessarily buying them. They're watching somebody else play them online."
We don't fully agree that YouTube and Twitch are significantly hampering the sales of single player, story-based games, but it's true that they're having a tough time at retail. Yes, the likes of Horizon: Zero Dawn may have hit last year, but there are countless examples of titles that didn't. It's certainly an interesting read on the situation from someone in the know, but what's the solution?
[source polygon.com]