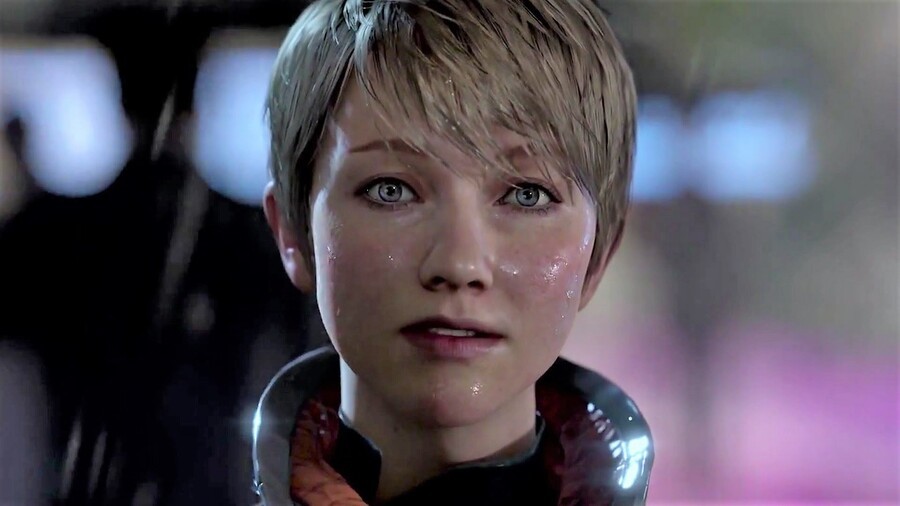 You may have read our hands on impressions of Detroit: Become Human last week. The PlayStation 4 exclusive managed to win us over with its impressive visuals and suspenseful narrative, but we needed more. Thankfully, we got to speak to the producer of Sony XDev Europe, Jason Stewart, about the inspiration behind Detroit's design, its seemingly complex choice of narrative, and how this project compares to Quantic's predecessors.
With the popularity of player agency on the rise, Quantic has been on the frontline of this shifting narrative, originating with its first project Fahrenheit, released back in 2005. Whether you've played the studio's previous projects such as Beyond: Two Souls and Heavy Rain, both of which followed the same influence, Stewart assures that Detroit will in fact be the developer's most ambitious project yet.
"This is the biggest game that Quantic have ever done in terms of branching," he says. "The hours and days of mo-cap that they've put into this go far beyond what they've ever done before like Beyond: Two Souls and Heavy Rain. It is the most ambitious game narrative wise." 
Stewart continues: "The branching narratives of this game are huge, and the consequences of your choices are really integral. They affect not just the scene that you're playing here today but affect the narrative going forward."
You may be familiar with Quantic's 'Kara' tech demo that was originally released back In 2012, devised to experiment with their latest motion capture technology. Interestingly, according to Stewart, this demo wasn't actually intended to be the start of Detroit's development. "It was actually just a tech demo at the time," he explains. Whether this was just an experiment on Quantic's behalf or not, the demo undoubtedly created the foundations for future projects. Judging by the audience's eager response, you can understand how Detroit eventually came to be.
Regardless of your relationship with Quantic games, it's hard to ignore the fact that Detroit looks gorgeous. To Quantic's credit, that's certainly something to be admired. With an interesting choice in art direction, Stewart seems keen to agree with what's being described as a both a culmination of 'neo-noir' and 'thriller' elements. "Absolutely", he said. "That's exactly what the team are going for, and how David [Cage] envisaged it". 
Despite its lengthy development process — spanning across five years — we'd expect to be chomping at the bit for a release date by now, which, to be perfectly honest, we are. Though we tried to urge Stewart to give us some more details, he respectively remained tight-lipped responding: "No news on the release but just yet... We'll be updating you on this shortly." Again, he assures us that "the scale from Quantic and David is like nothing we've done before".
---
What are your thoughts on Detroit: Become Human? Are you looking forward to its release date announcement? Try to remain human in the comments section below.
[ Special thanks to Jason Stewart for taking the time to answer our questions ]