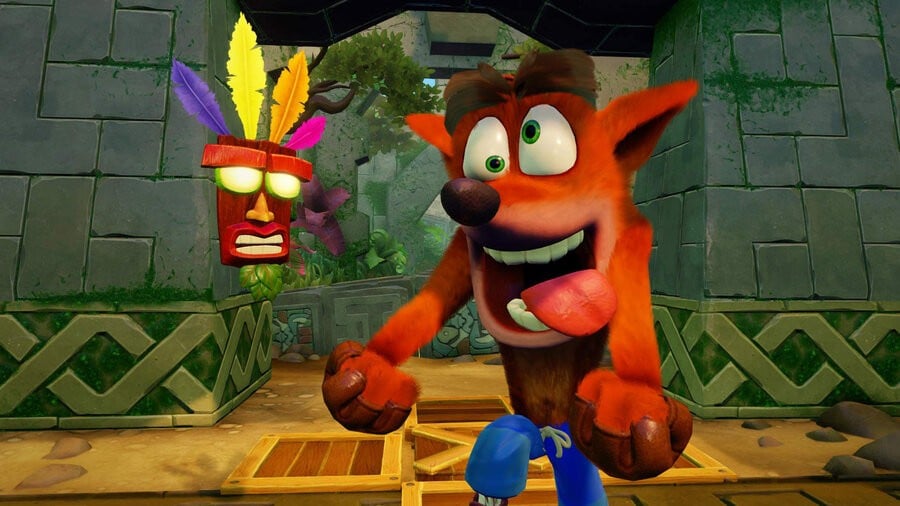 Crash Bandicoot is one of the most animated protagonists in games – it's part of the reason we all love him so much. And one of the best things about upcoming PlayStation 4 remaster N. Sane Trilogy is that it appears to have captured the irreverent hero's mannerisms for a brand new generation. But now Activision's giving you the opportunity to shape a small part of the character's personality.
Over on Facebook it's running a competition right now that will allow you to design one of the iconic 'Coot's idle animations. All you need to do to participate is write, draw, or film exactly what you think the character should get up to while the DualShock 4's not in use, and developer Vicarious Visions will animate it and add it to the game.
There's more information on the title's Facebook page – including full terms and conditions – but one of our favourite entries thus far includes Crash pulling out a classic CRT television and sitting down for some PSone playtime. Also, we couldn't help but giggle at this simple suggestion: "He has to do the dab." Seriously.
[source facebook.com]