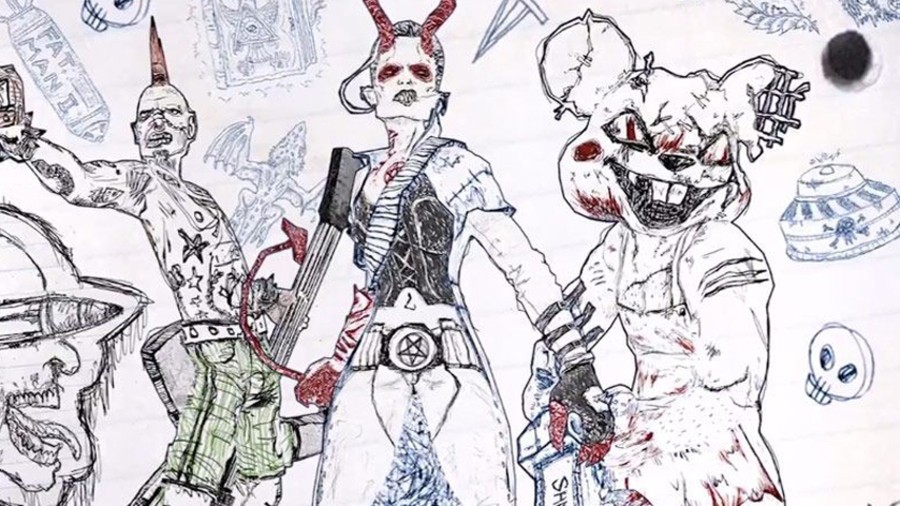 Drawn to Death is nothing if not bursting with personality, and its Trophies are no different. Each of its 28 trinkets forms part of a short story, which we assume has been ripped from the pages of the protagonist's sketchbook – which is, of course, where the game takes place. Here are some excerpts:
"Amy keeps looking at me and smiling. That's weird. I mean it's cool. But it's weird. I wonder if she likes me. How amazing would that be? Maybe she just feels sorry for me. Or maybe she's smiling at someone behind me? Nope – there's just a poster of Abraham Lincoln behind me. She could be smiling at the poster, I guess? That'd be so weird. Actually, that would make me like her more."
And this trail of thought goes on and on right throughout the entire Trophy set. Glorious! The game's set to launch on 4th April as a free PlayStation Plus title.
[source psnprofiles.com]