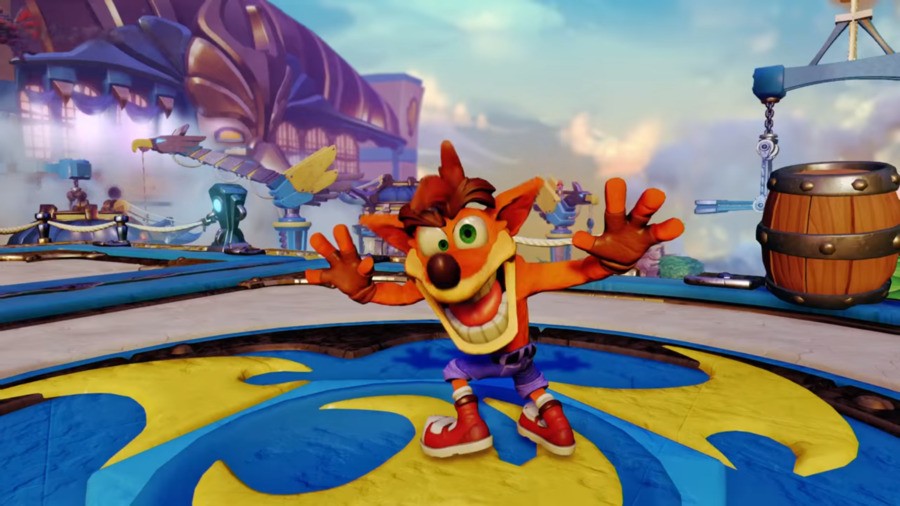 If you've read this particular author's Push Square bio under the staff page, you would know that we've been waiting for Crash Bandicoot to return in true form for over a decade. Well, we can say that this dream has been, er, sort of realized. Our favorite marsupial will be gracing the PlayStation 4, but will do so in a remastered collection of sorts with the three original titles made by Naughty Dog. There are currently no details or footage to be found, but rest assured that this has been officially confirmed by Shawn Layden himself on stage at Sony's E3 2016 press conference.
All we have right now, though, is footage of Crash, well, crashing Activision's toy-to-life franchise in Skylanders Imaginators. You'll be able to see him performing a lot of his iconic moves accompanied with classic sound effects, but there's no mention whether other characters or environments will be included in the next instalment. You'll also see Imaginator's key feature on display, which gives players the ability to create their own Skylanders from drawings. While we doubt the accuracy of this lofty selling point, it does seem cool in concept.
Are you excited that we'll at least see Crash in some form other than in Skylanders? Or does this deal that Sony has struck with Activision leave a sour taste in your mouth? Ready your wumpa fruit in the comments section below.