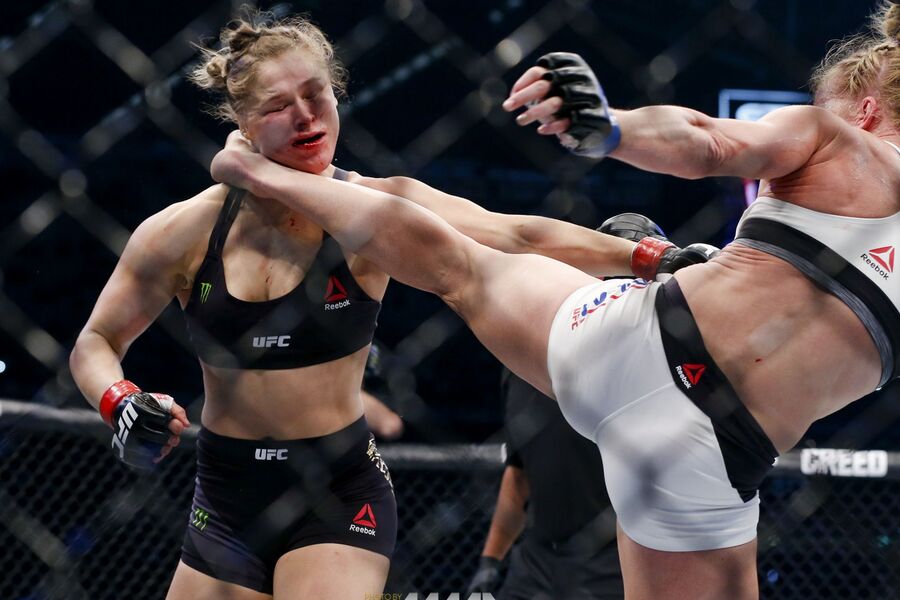 EA Sports UFC 2 was officially announced this week, with superstar Ronda Rousey revealed as the cover athlete. Call it a coincidence, but she was knocked out for the first time by Holly Holm in last night's UFC 193 in Melbourne. This isn't the first time that the headline attraction to an EA game has suffered a dramatic fall from grace.
Earlier in the year, Patrick Kane was revealed as the cover star of NHL 16 alongside Jonathan Toews, but the former was removed prior to release due to a sexual assault allegation. Meanwhile, the so-called 'Madden Curse' is a well-recognised phenomenon, with star players sometimes suffering season-long slumps after appearing on the covers of the company's NFL games.
Fortunately, soccer star Lionel Messi – who's fronted FIFA for years now – appears invulnerable to the curse, as he's both won and been nominated for multiple Ballon d'Or awards since making his bow as the face of the popular footy franchise.
Rousey's unlikely to be removed from the cover of EA Sports UFC 2 at this point, but last night's result delivered a roundhouse kick to the publisher's marketing plans. Quite literally.