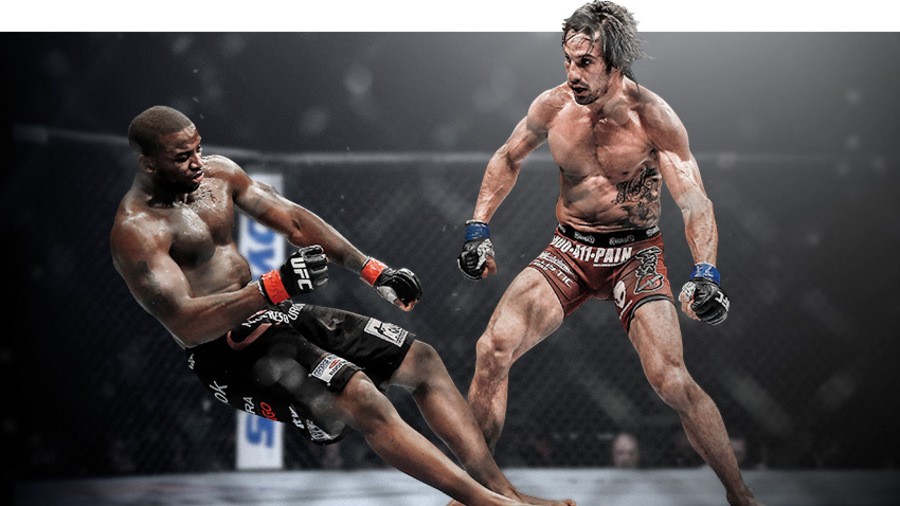 After being teased last week, EA Sports UFC 2 has been revealed officially via a new trailer, which showcases new cover star Ronda Rousey - the first female fighter to be on a UFC game cover. The female Brock Lesnar doesn't talk about the actual game's features that much, though we do see some amazing hair physics - a fighting game is only as good as its hair, after all - but an update to the EA Sports UFC website gives us a lot more to talk about.
We're told of a new knockout physics system that adds plenty of new gameplay. As well as greater responsiveness, we're promised standing submissions, submission chains, greater control of your fighter's head movement, and an improved blocking and parrying system. There'll also be more fighters than ever, and as well as the aforementioned hair physics, a new facial rig has been introduced, too.
There's also plenty in the way of modes: UFC Ultimate Team makes the cut, which allows you to create a team of five fighters and upgrade them by buying cards that affect their statistics or give them new moves, while a KO Mode has been introduced that forces competitors to KO their opponent if they are to win. Meanwhile, a custom event creator has been added, allowing players to choose the fight card, arena, and other factors, while Create-A-Fighter has been improved so that female fighters can now join in on the fun.
Lastly, a new online Title Chase mode has been thrown into the mix, rewarding players on win streaks with title shots, while Live Events is a sort of fantasy-UFC in which you predict results in upcoming real-life UFC events and play them out.
This seems like a lot of new features for the series, and with the first game getting a 7/10 in our review, could UFC 2 be a big improvement? Kick us in the head repeatedly in the comments section below.
[source easports.com]