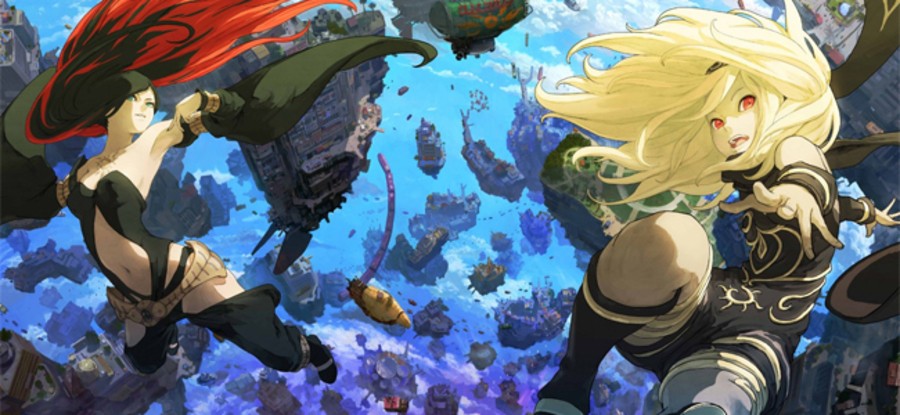 With each PlayStation press conference, these reaction articles are getting harder to write. There was a time when we could strongly criticise Sony's stage shows; bad pacing, notable absentees, and a general lack of PlayStation Vita have all been common criticisms over the years. But with the manufacturer cleaning up its act and the aforementioned portable's place in the market grudgingly accepted these days, there's not a whole lot to say. In short, TGS 2015 was strong – just like the handful or so briefings before it.
But we need to write a little more than 100 words in order to make this article worthwhile, so perhaps we should focus on what's changed. It took a long time, but the Japanese giant finally seems to realise that these so-called media briefings are more like live commercials these days, with consumers waking up at ungodly hours in order to have all of the latest news streamed directly into their eyeballs. The pie charts and Powerpoint presentations of old are now a distant and nightmarish memory, then, with the games themselves now taking centre stage.
And that was once again apparent yesterday during the firm's pre-TGS presser. SCEJ president Atsushi Morita provided brief pre-ambles at both the beginning and end of the briefing, but the bulk of the show consisted of a breathless array of games. And while, unsurprisingly, the platform holder wasn't able to shock, surprise, and delight like it did so dramatically at E3 2015 earlier in the year, it did manage to achieve its primary goal: to prove that the PlayStation 4 is very much a viable device in Japan.
Sony Worldwide Studios president Shuhei Yoshida kickstarted proceedings with first-party content: Bloodborne: The Old Hunters, New Hot Shots Golf, and Gravity Rush's long-awaited revival. Clap Hanz's overly twee Owl City-scored trailer may have looked a little low-budget, but the proof will be in the pudding when it releases next year; the arcade series has never exactly excelled in the production values department, but it's the compelling gameplay loop that's made this series so endearing over the years.
Of course, any criticism pointed at the upcoming sports title was immediately washed over by the return of Kat and Dusty in one of PlayStation's most underappreciated properties. Gravity Rush Remastered was always anticipated after a leak earlier in the year, but the fact that Sony's recruited BluePoint Games to handle the port is promising; the Austin-based outfit – also responsible for converting Uncharted: The Nathan Drake Collection to the PS4 – is widely regarded as the one of the best porting outfits on the planet, which is surely a positive demonstration of the firm's belief in Keiichiro Toyama's topsy-turvy title.
Sony seems to have virtually every taste and demographic covered right now, and that's rather impressive
There is some disappointment that Gravity Rush 2, the sequel set to follow in 2016, will skip the Vita, but we reckon that it's for the good of the brand. The short glimpses shown during the debut trailer prove that the follow-up will feel more at home on new-gen hardware, with the scale of the sequel clearly dramatically increased. Commercially it makes sense as well, with the handheld's install base so small in size that any hopes for the future of the brand would be killed stone cold if it were to stick with Sony's portable format.
But even despite this hard truth, handheld fans can be happy with what was shown for the Vita during this week's presser. Multiformat releases like World of Final Fantasy and Toukiden 2 will undoubtedly prolong the platform's relevance globally, while it's clear that there is still interest from Japanese developers to create titles exclusively for the device. Mobile Suit Gundam Extreme VS Force is one such example of that, while the re-confirmation of new colours should stir the platform holder's domestic market some more.
Of course, those that follow the Japanese industry closely will know that it's bizarro world to the West, with the Vita trundling along nicely while the PS4 struggles to get a foothold. And clearly this week's media briefing was built around that simple fact. Sony rolled out developer after developer to talk about upcoming titles for the new-gen machine, with the likes of Kingdom Hearts HD 2.8 Final Chapter Prologue, Nioh, and Yakuza 6 all demonstrating that there's a future for the machine. Crucial is the fact that all of these titles will be skipping the PS3.
The presentation was marred by the absence of three serious heavy hitters: Dragon Quest XI, Persona 5, and Final Fantasy XV. However, with the likes of Square Enix and Atlus planning their own stage shows later in the week, Sony will be hopeful that both publishers give it a second wind throughout the course of TGS. And with a price drop locked in for 1st October, it'll surely be confident that the PS4 will enjoy a strong start to next year – especially with Dragon Quest Builders and Yakuza: Kiwami both out in January.
The most interesting thing from a Western perspective about this week's press conference is that there's practically no alternative to the PS4 if you're interested in Japanese games. We'd be hesitant to say that the Eastern industry is rebounding – smartphones are stronger than ever in those parts – but there's clear commitment from all of the biggest publishers to get consoles firing again, and it's undeniable that all of the resources are being centred on Sony's system. Square Enix, for example, has ten titles announced for the new-gen console – and that's ignoring everything from its ex-Eidos studios.
So tough times domestically clearly spell riches for us in Europe and North America; the likes of Yakuza 6 may struggle to step outside of Japan, but you can pretty much bank on the likes of New Danganronpa V3 and Star Ocean 5: Integrity and Faithlessness making it overseas. And it's the breadth and variety of software in the pipeline for PlayStation platforms that made this week's TGS press conference a welcome expansion of E3 2015. There may not have been the shock and awe of the Los Angeles show, but Sony seems to have virtually every taste and demographic covered right now. And that's rather impressive.
---
What did you think of PlayStation's pre-TGS presser? Do you think that we're seeing something of a comeback for Japanese developed console games? What was your favourite title on display during the show? Talk to us in the comments section below.
How would you rate Sony's pre-TGS press conference? (92 votes)
Please login to vote in this poll.