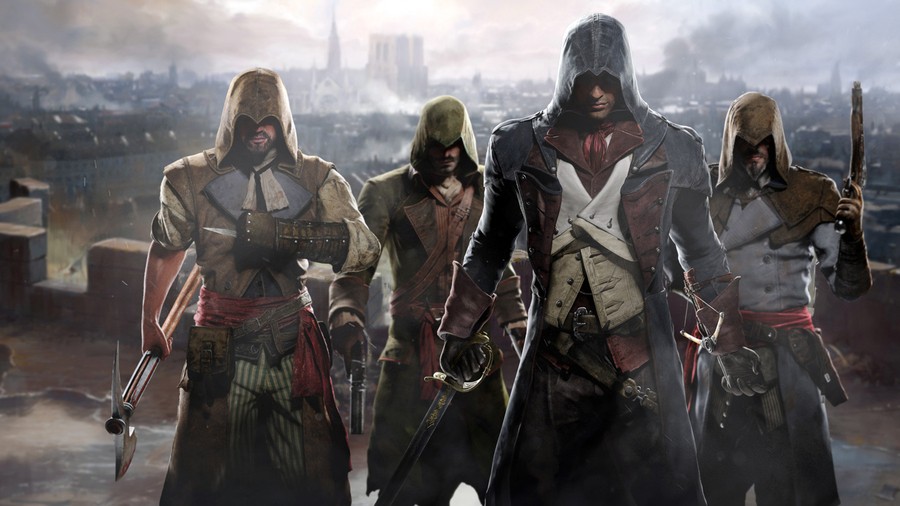 Ubisoft has more or less admitted that Assassin's Creed Unity launched in an unacceptable state, and is attempting to make up for that with free downloadable content. Everyone that's purchased the game will be able to grab the title's Dead Kings add-on at no extra charge, while Season Pass owners will be offered a complimentary Ubisoft game to make amends.
Incredibly, you'll be able to pick from a list including holiday releases such as Far Cry 4 and The Crew, as well as Watch Dogs, Assassin's Creed IV: Black Flag, Rayman Legends, and Just Dance 2015. You'll still get access to additional expansions as promised, too, including 2D spin-off Assassin's Creed Chronicles: China.
Sadly, if you're thinking of taking advantage of the French publisher's generosity and picking up a Season Pass right away, well, it's been removed from the PlayStation Store. The publisher has effectively cancelled this year's money-spinning initiative, then, and offered a rather heart-felt apology in its place.
"The overall quality of the game was diminished by bugs and unexpected technical issues," expressed a candid Yannis Mallat, the CEO of Ubisoft Montreal and Toronto. "I want to sincerely apologise on behalf of Ubisoft and the entire Assassin's Creed team. These problems took away from your enjoyment of the game, and kept many of you from experiencing it at its fullest potential."
To be honest, we're not sure that you could say any fairer than this – and it does seem like the company genuinely cares. Hopefully, this will teach it a hard lesson, and it will bounce back with a much more polished product next year. For now, though, the title's most recent patch seems to have sorted many of the bigger issues.
[source assassinscreed.ubi.com, via eurogamer.net]