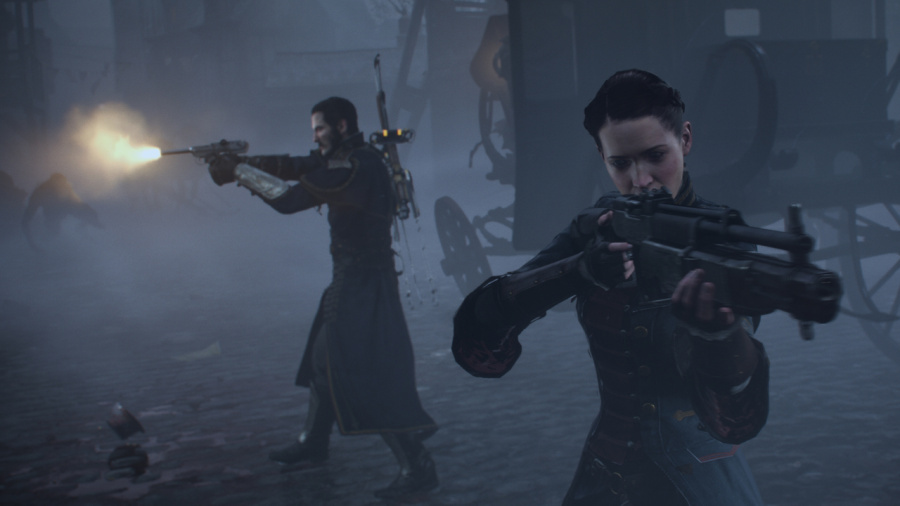 The Order: 1886 is certainly living up to Ready at Dawn's pre-release hype. The independent outfit had previously teased that the PlayStation 4 title would match the quality of its stunning cinematics during gameplay, and the exclusive's inaugural in-game showcase evidenced as much this week. With the God of War: Ghost of Sparta developer definitely not telling pork pies, though, exactly what is it that's contributing to the exclusive's luscious looks?
Writing on Twitter, company co-founder Andrea Pessino took a moment or two to detail the studio's secrets. "The main characters run over 100k polygons each," he said. "There are more than 250 joints just in the heads, and more than 130 blend shapes in the face. Crazy stuff." For comparative purposes, Heavy Rain's cast of glass-eyed heroes boasted just 15,000 polygons, so that's a pretty gigantic improvement.
It's not exactly surprising, though, as the historical excursion is arguably the prettiest project announced for Sony's next-gen super machine so far. Still, we have a question for Pessino and his crew: how many polygons from the abovementioned total are being used to accurately render the cast's meticulous moustaches? Our guess is probably around about 85k, but we might have to wait for the Digital Foundry analysis for the cold hard facts.