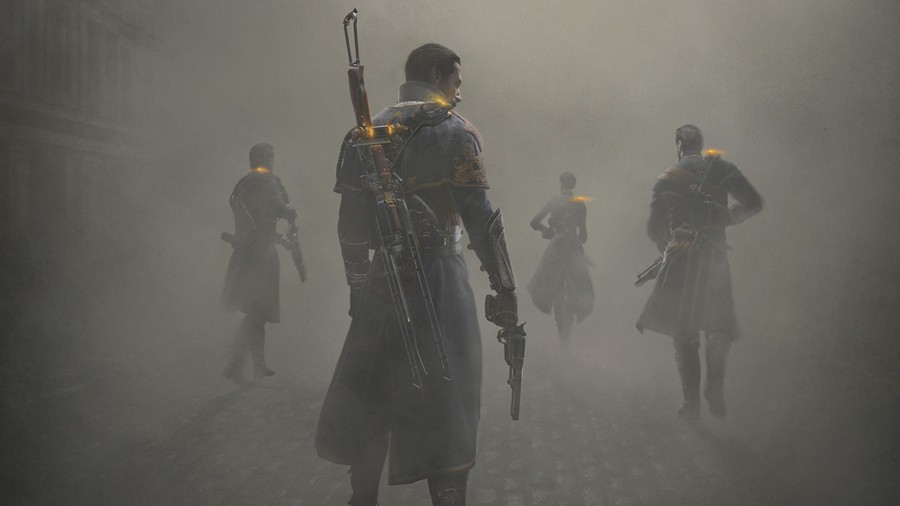 The Order: 1886 raised dozens of questions at E3 earlier in the year. While it was one of Sony's big announcements during the show, the platform holder failed to provide much solid information on the game. However, developer Ready at Dawn's offered a blow out as part of the latest issue of Game Informer magazine – and it's promising a true next generation spectacle that will make it difficult to return to the PlayStation 3.
"The trailer was completely in-game, all in-engine – it used all game assets, that's the real stuff," explained Ready at Dawn's chief technology officer Andrea Pessino in a new video interview. "I think that once people get to experience this level of immersion and richness, people are never going to be able to go back to the previous generation. Whenever there's a jump people always say that there isn't go to be a difference, but there's going to be a huge difference."
As detailed in an earlier piece, the developer's gone to extraordinary lengths to simulate certain materials and even emulate particular camera lenses. It hopes that such detail will add immersion to the narrative, which it's also very excited about. "I think that people are going to be surprised by just how engaging this game is going to be in terms of investing in the characters," Pessino added. "This is a story-driven game, so we fail if we don't keep the player interested."
But what's the plot actually about? Well, one exciting snippet that's emerged courtesy of creative director Ru Weerasuriya is that it will feature a re-imagined version of the famous Arthurian Round Table – and you'll play as Galahad. These legendary knights will be fighting to bring an end to an ongoing war against a faction known as the half-breeds, who are slowly falling behind following the Industrial Revolution.
It all sounds fascinating, but we're eager to actually see the game in action now. There are some new screenshots available in the latest issue of Game Informer magazine, which you can order through here. In the meantime, you'll just have to make do with watching the debut trailer all over again. Are you looking forward to returning to Victorian times? Let us know in the comments section below.
[source gameinformer.com]