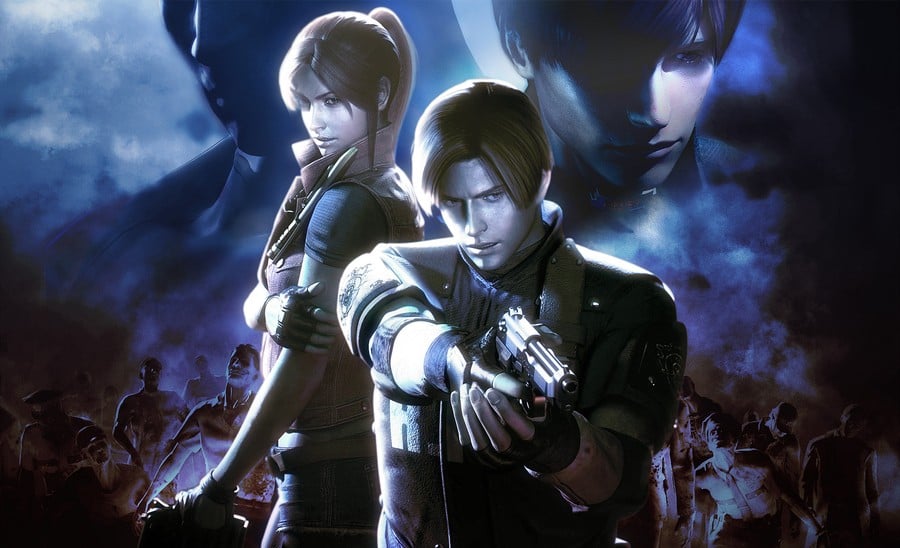 PlayStation Plus subscribers are already enjoying September's big update in Europe, but at least SCEA's decided to pull back the curtain on its lineup a few days earlier than usual. As detailed on the PlayStation Blog, premium members in the New World will be able to scare themselves silly with lightgun compilation Resident Evil Chronicles HD Collection starting next week.
The fright fest will be accompanied by the excellent HD remaster of ICO, as well as Grand Theft Auto: Liberty City Stories, the PlayStation Vita port of Rayman: Origins, and the underrated (but genuinely awesome) Galaga Legions DX. There's no word on a firm date for any of these titles, but they'll be deployed gradually throughout the month rather than dumped in one lump sum.
There's also no information on what's leaving the Instant Game Collection in September, but we find that it's good practice to "purchase" everything the minute that it becomes available. That way, it's always banked safely in your account. Which of these titles are getting you hot under the collar? How do you feel that the update compares to Europe's offering? Let us know in the comments section below.
---
Which PS Plus title are you most looking forward to in September? (22 votes)
Resident Evil Chronicles HD Collection
23%
Grand Theft Auto: Liberty City Stories
18%
Please login to vote in this poll.
[source blog.us.playstation.com]