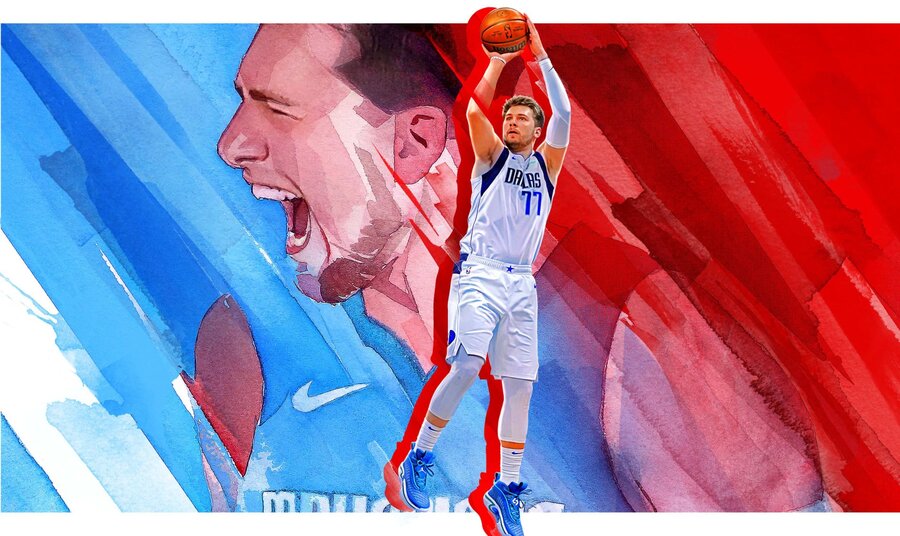 NBA 2K22 is the latest basketball simulation in 2K Sports' long-running series, developed by Visual Concepts. Inspired by the 2021-22 NBA season, the game features all of the official teams and players from the National Basketball Association, as well as the WNBA.
In this NBA 2K22 guide, we're going to introduce the Best Builds for MyPlayer and MyCareer, All Locker Codes, How to Earn VC without Spending Money, and share a selection of Tips and Tricks for Beginners. We'll be helping you to master the court across a variety of modes, including the City and Neighborhood, MyTeam, and MyNBA.
Please note that there are some fundamental differences between the next-gen and current-gen versions of the game. While this page covers both releases, you may find your experience varies slightly depending on which console you own.
NBA 2K22 Guide: MyCareer
NBA 2K22 allows you to create your very own MyPlayer and experience life as a professional basketball star in MyCareer. As your MyPlayer develops, you'll be able to compete online against friends and strangers in the City or the Neighborhood. In this section of our NBA 2K22 guide, we're going to highlight everything you need to know to enjoy a glittering MyCareer.
NBA 2K22 Guide: MyTeam
NBA 2K22's rival to Ultimate Team is called MyTeam, and it allows you to assemble a superstar squad of past and present players, which you can use to dominate both online and offline. In this section of our NBA 2K22 guide, we're going to explain how to build an unstoppable squad in MyTeam.
NBA 2K22 Guide: Tips and Tricks for Beginners
If you're an NBA 2K veteran or new to the series for the first time this year, then you'll no doubt be looking for some Tips and Tricks for Beginners. Fortunately, in this section of our NBA 2K22 guide, we're going to share some suggestions to help show you how to master the court.
Use the Right Stick on Defense
You may find that on offense you're struggling to blow past opponents, both against the CPU and offline. However, when it comes to defending your own basket, players are dribbling right past you like you're not even there. The best way to lockdown opponents in NBA 2K22 is to ensure you adopt a low defensive stance with the L2 trigger and then hold directly up on the right stick. This will help you to hold up any dribblers, reducing the likelihood of you getting beaten by them. You need to be aggressive — position your body closely to them — and keep your thumb on the right stick, holding it up. You'll find this simple adjustment will make you much better on offense immediately.
Change Your Shot Meter Color
By default, the new Shot Meter in NBA 2K22 is much more readable than its predecessor in NBA 2K21. However, it can still be difficult to green shots, especially if you sit at a distance from your television. The best solution to this is to change your Shot Meter Color to Red or Blue, whatever works best for you. This is because you'll be able to visualise the timing much easier, as the colours do clash with the default settings. To change the Shot Meter Color, go to Settings > Shot Meter Color and experiment. You'll find that you're able to hit greens more regularly with a bit of tinkering.
---
Please note that our NBA 2K22 guide is currently a work in progress, so feel free to bookmark this page and check back regularly for more updates and helpful content. In the meantime, let us know if you're enjoying the game in the comments section below.