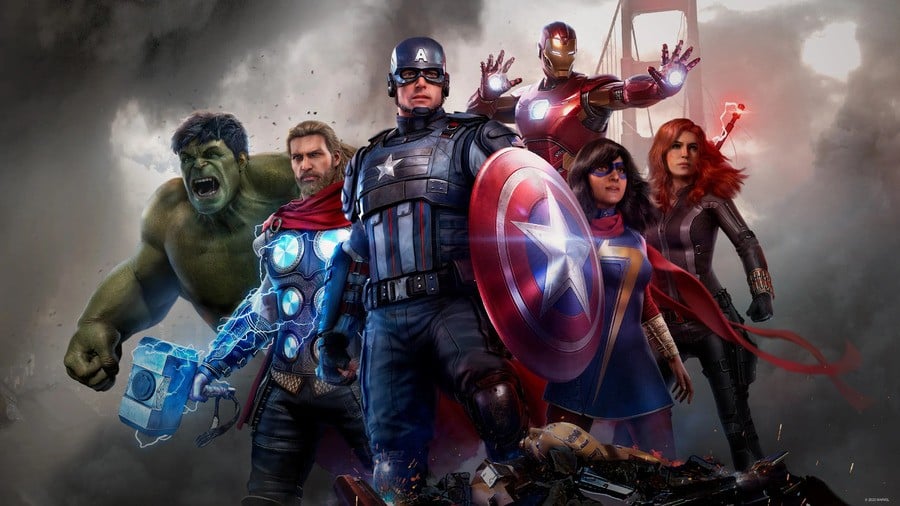 What is the full cast list of Marvel's Avengers? Who are the voice actors in Marvel's Avengers? The latest game from Crystal Dynamics features a star-studded cast of voice actors who have all appeared in numerous titles in the past. You'll probably even recognise a few voices since they've brought so many characters to life. In this Marvel's Avengers game guide, we're going to reveal the entire cast list for the game.
Marvel's Avengers Game: Full Cast List
Kamala Khan: Sandra Saad
Bruce Banner: Troy Baker
Iron Man/Tony Stark: Nolan North
Black Widow/Natasha Romanoff: Laura Bailey
Thor: Travis Willingham
Captain America: Jeff Schine
Hulk: Darin De Paul
Hank Pym/Ant-Man: Danny Jacobs
Maria Hill: Jennifer Hale
M.O.D.O.K./George Tarleton: Usman Ally
Taskmaster/Phil Sheldon: Walter Gray IV
Monica Rappaccini: Jolene Andersen
Abomination: Jamieson Price
Dante: Michael Johnston
Flynn: Cooper North
Marvel's Avengers Game: Post-Launch Characters Cast List
Kate Bishop: Ashley Burch
Clint Barton/Hawkeye: Giacomo Gianniotti

---
Did you recognise any of these voice actors while playing Marvel's Avengers? Take a look at our Marvel's Avengers game guide for more help.