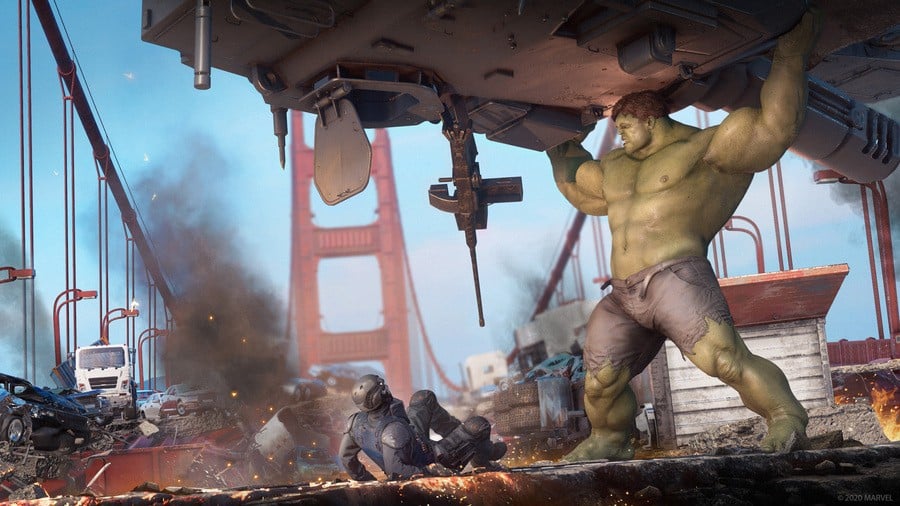 Does Marvel's Avengers have crossplay? Can PS4 users play Marvel's Avengers with PC and Xbox One owners? Crossplay has become a more and more important feature for online-focused titles as time has passed, and so you may be wondering whether or not the latest game from Crystal Dynamics supports it or not. In this Marvel's Avengers game guide, we're going to reveal if the game has crossplay or not.
Marvel's Avengers Game: Does It Have Crossplay?
Unfortunately, Marvel's Avengers does not support cross-play. That means PS4 players cannot play with friends on PC and Xbox One. You will only be able to matchmake and team up with users who own the same console as you.
However, that last sentence will change when the Marvel's Avengers PS5 version is released. Players on PS5 will be able to play with users on PS4 and carry their progress over from the old console to the new one. The improved PS5 edition will also support two different graphical modes -- one boosting visuals and the other focusing on delivering 60 frames-per-second.
---
Were you hoping Marvel's Avengers would have crossplay? Take a look at our Marvel's Avengers game guide for more help.