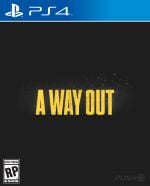 Publisher:
Electronic Arts
/
Developer:
Hazelight
Release Date:
23rd Mar 2018 (USA)
/
23rd Mar 2018 (UK/EU)
It's one for the more mature audience, but A Way Out is one of the best experiences that could bring two family members together. As prisoners, it's your job to escape jail and successfully go on the run by sharing a single TV screen with your partner. You'll have to co-operate with one another to cross gigantic cliff-edge drops, scale and escape the backends of a prison, and make sure to pay your loved ones a visit. It's such good fun for two people -- you won't want to miss this one.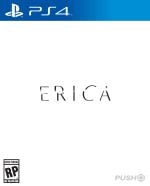 Publisher:
Sony Interactive Entertainment
/
Developer:
Flavourworks
Release Date:
19th Aug 2019 (USA)
/
19th Aug 2019 (UK/EU)
Erica is probably the best FMV game of the past 10 years, and it makes for the perfect place to start this list. If every member of your family has moved beyond their teenage years, Flavourworks' depiction of what appears to be a normal care home which quickly descends into madness is essential. It's easy to pick up and play, devoid of any thumbstick control, and gives you time to think about your choices and actions. If you're looking for a captivating story which requires minimal interaction, Erica is about the best you're going to get.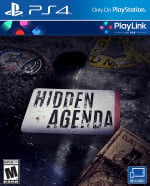 Publisher:
Sony Computer Entertainment
/
Developer:
Supermassive Games
Release Date:
24th Oct 2017 (USA)
/
22nd Nov 2017 (UK/EU)
Hidden Agenda was the flagship title of Sony's PlayLink initiative earlier in the generation -- a feature which allows you to play a PS4 game through your mobile phone. Everyone and their gran has a smartphone nowadays, so the touchpad controls should become second nature in an instant. Using your thumb, you can control the basic action of Hidden Agenda's murder-mystery to impressive effect. It's simple, if a bit mature for younger viewers, but this one will have the family gripped from the word go. Better yet, anyone in the room can control the experience with ease.