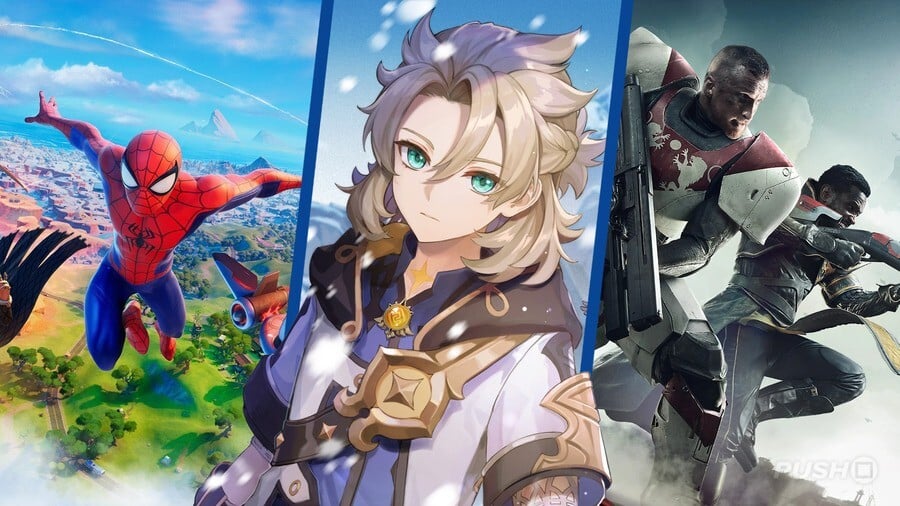 What are the best free games on PS5? With this evolving list, the Push Square community will be the ones calling the shots, ranking and rating your favourite free-to-play games on PS5.
The free-to-play model has really come into its own during the last few years, and it continues to grow, offering more diverse and high-quality games as time goes on. Many of the biggest games in the world are totally free, not even requiring a PS Plus subscription to play them. If you want to see what the fuss is all about with games like Fortnite, Apex Legends, and Warframe, you can do so at no cost.
Almost all free games are competitive online multiplayer games, but that's not always the case. On PS5, there are a handful of great multiplayer offerings that won't cost you anything, but there's more to it than that. There are one or two titles that aren't online at all, but can still be accessed for free — Astro's Playroom being the prime example.
Basically, what we're saying is that you can find lots of interesting and fun games to play on PS5 without spending a penny. This list is all about showing you the best free games on PS5, and we've enlisted your help to define the order. See something on this page you don't agree with? You can use the below search bar to find your favourite free-to-play PS5 game and then rate it by clicking the star icon. These ratings are all fed into the running order, meaning this list will shift and change over time, depending on how the community rates each title.
Note: A game will need at least 10 ratings before it's included on this page. It's down to you if you want to see any changes, so visit a game's page or use the above search bar to make yourself heard.
Best PS5 Games
Now, let's take a look, shall we? Below is a list of the best free games on PS5, defined by you.