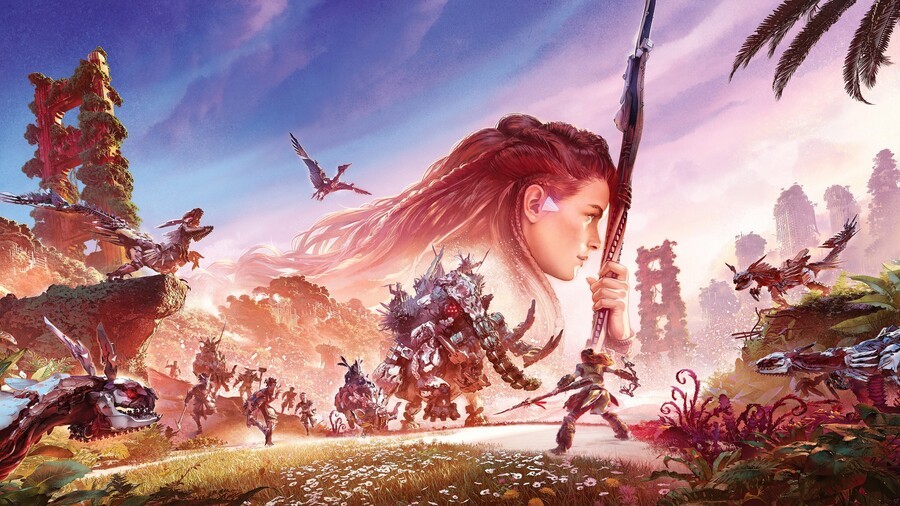 I imagine everyone at PlayStation is proud of how it's navigated the pandemic, but there must be a degree of disappointment within top brass walls. Sony planned for this generation probably better than any before it, and it had talked about transitioning players at record pace. The fact that it rounded out the PS4 on a high, with games like The Last of Us 2 and Ghost of Tsushima, and then immediately segued into the likes of Demon's Souls and Ratchet & Clank: Rift Apart is impressive.
But clearly, I think it intended to release more in the PS5's first year. There's no doubt in my mind that, at one point, written on a whiteboard, it had Horizon Forbidden West, God of War Ragnarok, and Gran Turismo 7 all slated to deploy in 2021. Those are three of PlayStation's biggest brands, and to have them all launch within 12 months of the console itself would have been a difference maker. Yes, all three of these games can also be played on the PS4, but Marvel's Spider-Man: Miles Morales has proven that the majority of people are preferring to play these cross-gen titles on new hardware where possible. If we assume the stock situation would have also improved without the pandemic, I think we'd almost certainly be talking about the fastest-selling format of all time by some margin right now.
But coronavirus did occur and the company has had to pivot. That's resulted in delays to pretty much every major game, including the trio mentioned above. All three titles will now launch in 2022, with both Horizon Forbidden West and Gran Turismo 7 dropping in the first quarter of the year, suggesting how agonisingly close they were to making Christmas. There's also the Uncharted: Legacy of Thieves in January, of course, which should do well launching alongside the upcoming movie.
I expect God of War: Ragnarok to drop towards the beginning of the summer, which basically leaves the entire second half of the year unannounced. We know that the likes of Marvel's Spider-Man 2 and Marvel's Wolverine are probably still a little way away, so it's interesting to consider how Sony might fill the holiday season. We know Naughty Dog is hard at work on what's beginning to sound like a major multiplayer adaptation of The Last of Us, and we can't imagine that'll be spending too much more time in the oven.
But it has a lot of other studios to lean on these days: new first-party team Firesprite, for example, hasn't released a game since The Persistence and has grown dramatically over the past few years. Bluepoint Studios has been silent since Demon's Souls, and it has operated on a two year cycle in the past. Then you've got old favourites, like London Studio, who's been working on a project shrouded in secrecy ever since Blood & Truth, as well as Asobi Team presumably deep into development on whatever will follow Astro's Playroom.
Presumably the company will have a number of first-party teams devoted to its next-gen PSVR headset, which makes sense. There's still obviously some debate about whether the accessory will make its 2022 release date, with the pandemic affecting more than just game development, but also manufacturing and underlying install bases. It has so many teams in its arsenal these days, though, that it should be able to comfortably divide its time between virtual reality games and traditional titles.
And honestly, that's the one major advantage to the cloak and daggers approach that Sony's embraced of late: you never know what's coming. The cynics among you may point to the current holiday season, which has been largely devoid of PS5 exclusives. But I don't think that's down to a lack of projects in the pipeline; I think the pandemic just caught Sony, like virtually everyone else, flat-footed. It's had a ton of time to pivot and adjust schedules, and I'd expect normal service to resume in 2022.
The lineup's already looking strong as it is: Horizon Forbidden West, God of War Ragnarok, and Gran Turismo 7 will all be there or thereabouts when it comes to voting on 2022's Game of the Year. What I'm excited to see is how Sony expands on that trio, and what it's got cooking behind-the-scenes. There's frustration among fans that the Japanese giant is keeping too much content close to its chest – I somewhat agree. But it does make things all the more exciting when the announcements finally do drop.
Bring on the New Year, and another exciting slate of fantastic first-party games.
---
How do you feel Sony's 2022 first-party lineup is shaping up? What announcements would you like to see added to the schedule as the year matures? Let us know how you're feeling about the PS5's future as a new year awaits in the comments section below.