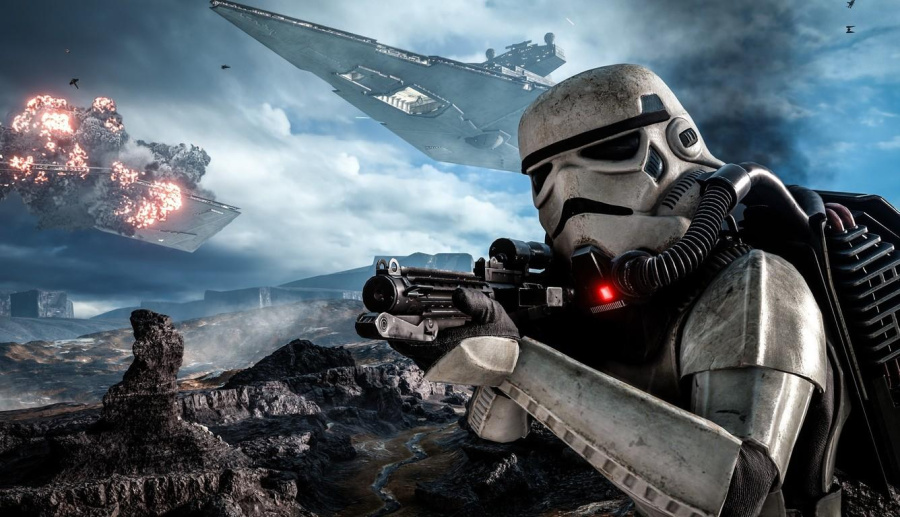 Microtransactions and loot boxes have become an increasingly hot topic over the last... Well, for what feels like a very, very long time. Governments have had their say, gambling commissions have weighed in on the situation, and the internet's obviously been going ballistic. There's been a lot of noise, then, but has anything actually changed?
Eh, kind of. The ESRB -- North America's video games rating board -- has announced that it'll be adding "in-game purchases" labels to the retail boxes of games that feature microtransactions. That sounds like something of a step forward, but then you realise that these labels will cover "bonus levels, skins, surprise items (such as item packs, loot boxes, mystery awards), music, virtual coins and other forms of in-game currency, subscriptions, season passes and upgrades (e.g., to disable ads)."
In other words, this applies to any game with downloadable content that's purchasable through in-game menus, not just loot boxes.
While this may seems like a rather halfhearted approach, ESRB president Patricia Vance says that the organisation has to keep things simple. "Parents need simple information. We can't overwhelm them with a lot of detail... We have not found that parents are differentiating between these different mechanics," Vance states in a press release.
"We've done a lot of research over the past several weeks and months, particularly among parents. What we've learned is that a large majority of parents don't know what a loot box is. Even those who claim they do, don't really understand what a loot box is. So it's very important for us to not harp on loot boxes per se, to make sure that we're capturing loot boxes, but also other in-game transactions," Vance explains.
Do you think more should be done to single out games that feature microtransactions? Or is this a step in the right direction? Keep that wallet closed in the comments section below.
[via kotaku.com]