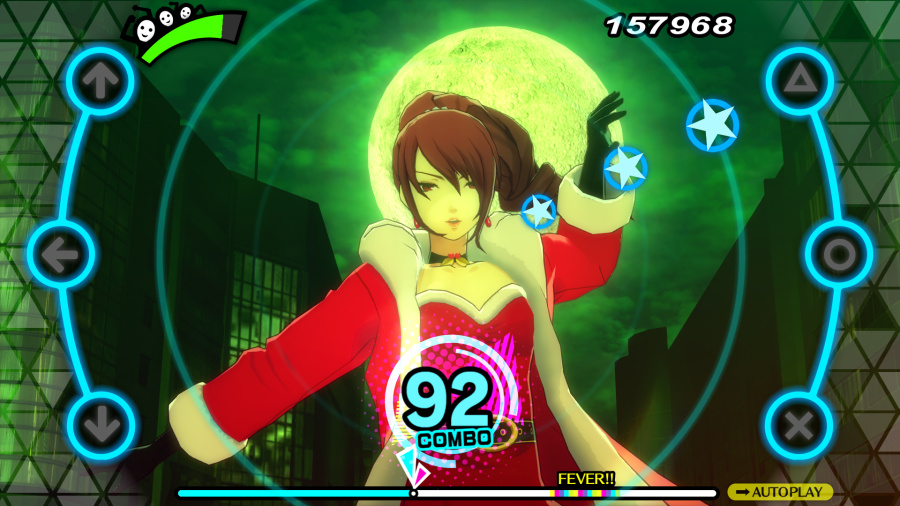 Atlus has released a bunch of Persona 3: Dancing Moon Night and Persona 5: Dancing Star Night screenshots, mostly showing off the crazy disco-infused outfits of the main characters in each game. As was the case with Persona 4: Dancing All Night, party members have been given new looks so that they stand out on the dance floor, and there are some eyebrow-raising costumes on display here.
We're loving Junpei's galaxy shirt.
Both titles are due out this May in Japan, and although we still don't have official confirmation of a Western date, we don't think that it'll be too far off.
Are you liking these new looks? Break out some new moves in the comments section below.
[via gematsu.com]