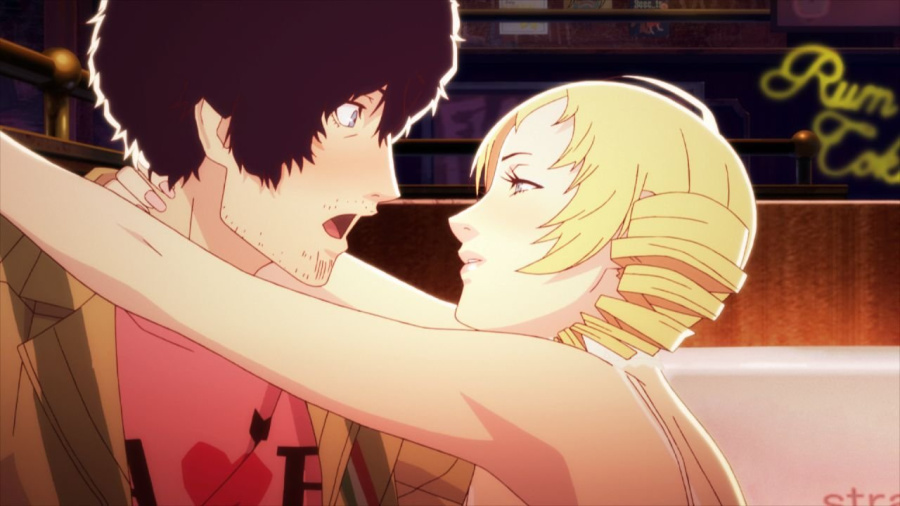 So, a good few months back, there was a rumour going around that claimed Atlus was planning on producing a PlayStation 4 port of cult PlayStation 3 puzzle title Catherine. That rumour faded pretty quickly, but now new whispers are adding weight to it all over again.
Blogger Ryokutya2089, who's best known for leaking information from the latest issues of Japanese publications Weekly Famitsu and Dengeki, reports that Atlus is currently working on a "followup" to a "popular" PS3 game -- as translated by Gematsu. Given the credibility of the source, we're inclined to believe that there's something to this.
What's the game in question, then? Well, Ryokutya2089 mentions that it was apparently rumoured "several months ago" leading just about everyone to believe that this has something to do with the Catherine remaster rumour. However, Ryokutya2089 doesn't specifically state whether this is a remaster or not, prompting speculation that it could be some sort of sequel. That said, he "heard the title does not have a number", and is leaning towards it being an "all-included remaster".
Perhaps the most important detail, though, is that Atlus supposedly plans on announcing what this is before the end of 2017. If that's the case then we'll have official confirmation in the very near future.
Would you take a Catherine remaster on PS4? How about a potential sequel? Rotate some cubes in the comments section below.
[via ryokutya2089.com, gematsu.com]