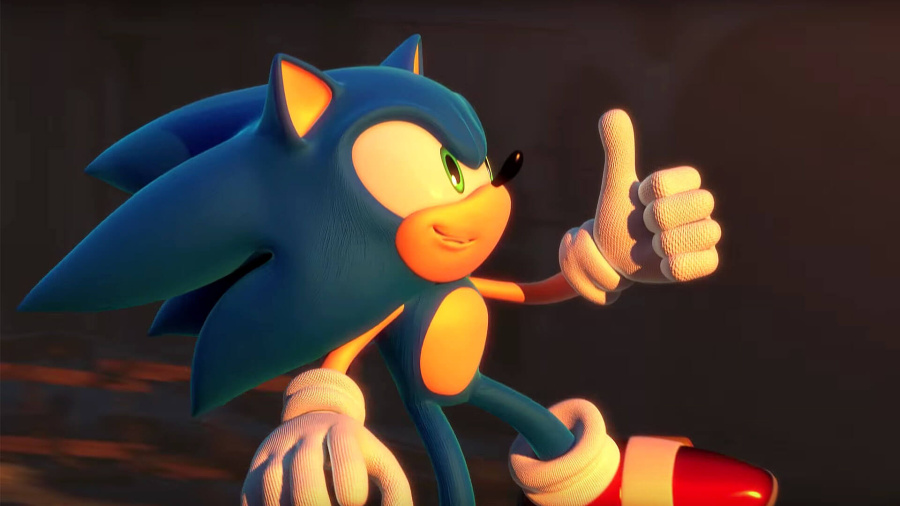 Well would you look at that, the latest Japanese sales charts actually offer up some interesting talking points. Right off the bat, only one new game made it into the top five, and that was Need for Speed: Payback. The open world arcade racer managed to shift a meagre 21,000 copies on PlayStation 4 despite being butchered by unforgivable microtransaction practices.
The real horror story here, though, is that even that pile of crap outsold Sonic Forces, which flopped really hard. The flawed platformer entered in tenth, moving just 6000 copies on Sony's system. On the Nintendo Switch, the Blue Blur did even worse, which perhaps comes as quite a shock given the hybrid console's popularity in Japan right now. A truly dismal effort from SEGA's mascot.
On the hardware side of things, the PS4 continues to hover between 20,000 and 30,000 units.
Hardware sales
Switch – 79,958 (64,387)
PlayStation 4 – 20,021 (21,830)
New 2DS LL – 10,323 (11,116)
New 3DS LL – 7,296 (7,914)
PlayStation 4 Pro – 6,037 (6,993)
PlayStation Vita – 3,210 (3,576)
2DS – 1,484 (1,539)
Xbox One X – 1,344 (New)
New 3DS – 266 (287)
Xbox One – 121 (114)
PlayStation 3 – 41 (56)
Wii U – 36 (38)
Software sales
[NSW] Super Mario Odyssey (Nintendo, 10/27/17) – 73,315 (652,284)
[PS4] Call of Duty: WWII (SIE, 11/03/17) – 67,044 (235,368)
[NSW] Splatoon 2 (Nintendo, 07/21/17) – 23,130 (1,318,138)
[PS4] Need for Speed: Payback (EA, 11/10/17) – 20,964 (New)
[NSW] Mario Kart 8 Deluxe (Nintendo, 04,28,17) – 14,027 (802,472)
[PS4] Assassin's Creed Origins (Ubisoft, 10/27/17) – 11,051 (82,742)
[PS4] ARK: Survival Evolved (Spike Chunsoft, 10/26/17) – 10,253 (103,800)
[3DS] Style Savvy: Styling Star (Nintendo, 11/03/17) – 9,650 (41,826)
[PS4] .hack//G.U. Last Recode (Limited Edition Included) (Bandai Namco, 11/02/17) – 6,659 (68,475)
[PS4] Sonic Forces (Sega, 11/09/17) – 5,938 (New)
[PS4] Occultic;Nine (5pb., 11/09/17) – 5,846 (New)
[NSW] The Legend of Zelda: Breath of the Wild (Limited Edition Included) (Nintendo, 03/03/17) – 5,498 (634,850)
[PS4] Gran Turismo Sport (Limited Edition Included) (SIE, 10/19/17) – 5,439 (182,440)
[NSW] Sonic Forces (Sega, 11/09/17) – 4,686 (New)
[PSV] Occultic;Nine (5pb., 11/09/17) – 4,595 (New)
[PS4] DJMAX Respect (Limited Edition Included) (Arc System Works, 11/09/17) – 4,376 (New)
[PS4] Taiko Drum Master: Drum Session (Bundle Edition Included) (Bandai Namco, 10/26/17) – 4,002 (39,925)
[NSW] Pokken Tournament DX (Nintendo, 09/22/17) – 3,862 (115,691)
[3DS] Shin Megami Tensei: Strange Journey Redux (Limited Edition Included) (Atlus, 10/26/17) – 3,533 (74,180)
[3DS] Animal Crossing: New Leaf Amiibo+ (Nintendo, 11/23/16) – 3,085 (267,322)
[source 4gamer.net, via gematsu.com]