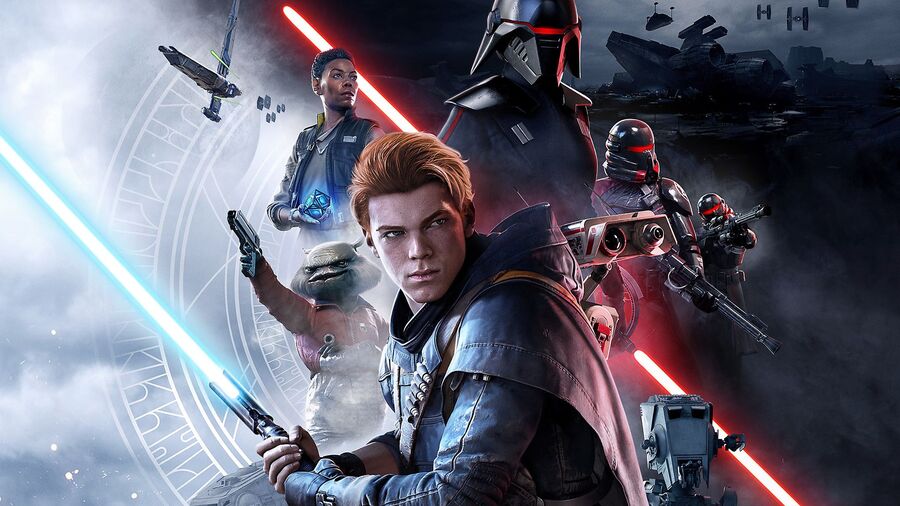 A sequel to Star Wars Jedi: Fallen Order will be announced just prior to E3 2022, gaming sleuth Jeff Grubb reckons. The GamesBeat journalist made the comment on the latest episode of his GiantBomb show GrubbSnax, which is behind a paywall. We will apparently be hearing about the sequel "in a significant way" before the big Los Angeles convention and a release this year is on the cards, but don't be surprised if the title slips into 2023.
With E3 2022 taking place in June, the annual Star Wars Celebration currently slated for the end of May appears to be the likely destination for the announcement. That's happening on 26th May 2022 through until the 29th, and is usually the place to be to catch glimpses of the next Star Wars flicks. We actually received a tipoff last month that Star Wars Jedi: Fallen Order 2 (unlikely to actually be called this, but, you know) would be announced during The Game Awards, but that quite clearly didn't come to fruition.
If the rumour proves to be true — and it almost certainly is given the success of the original game — then Star Wars fans will have this to look forward to alongside Star Wars Eclipse and Star Wars: Knights of the Old Republic Remake. That last one's a PS5 console exclusive, don't forget.
We loved Star Wars Jedi: Fallen Order when it hit PS4 back in 2019, so a sequel is most welcome. In our 8/10 review, we said: "Six years after securing the license, Star Wars Jedi: Fallen Order is the publisher's first single-player, story-focused foray into the galaxy far, far away, but boy was it worth the wait. Respawn Entertainment's take on the series is one of the best Star Wars titles ever made." And while the PS5 version isn't exactly the most impressive, it's what we would recommend playing if you're looking to catch up ahead of this expected sequel.
[source twitter.com]